Winter Staycation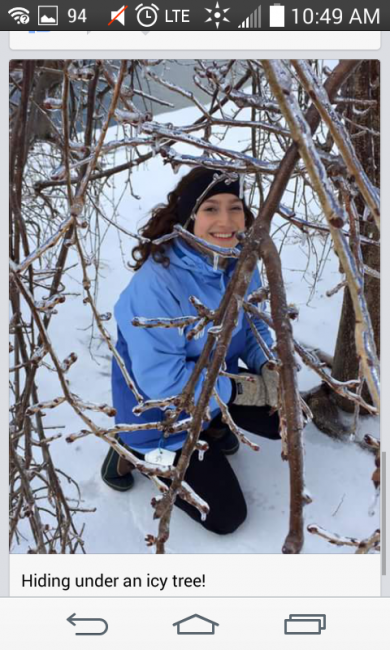 This past week at Vanderbilt has probably been one of the most memorable in my five and a half semesters here. Vanderbilt cancelled classes on Monday and Tuesday because of the ice storm that hit us and that blanketed our campus and the rest of Nashville in at least an inch of ice! I'm from south Texas, and I know I previously explained that I have accumulated the gear to survive the cold weather over my time at Vandy, but no one equipped me to walk on ice! Even with my snow boots on, I was slipping and sliding all over the place and no amount of salt could save anyone from the ice rink that blanketed our campus for those first couple of days. There were lots of people who took advantage of these slippery conditions by taking lunch trays from Rand or the Commons and promptly using them on the slopes all around campus.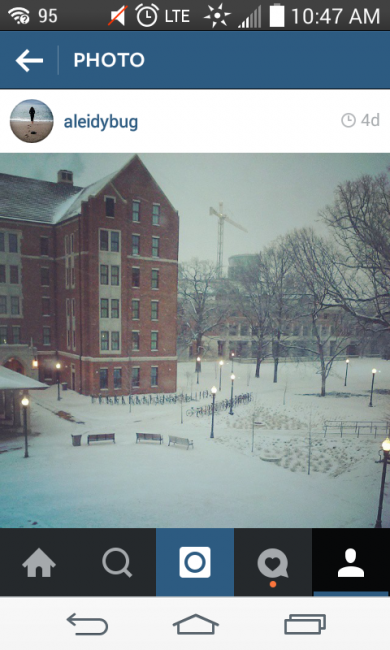 I know that many people had fun enjoying the conditions, hopefully staying safe outside or staying inside with friends to watch movies and socialize in the warm indoors. However, by the third day when all my classes got cancelled once more because my professors couldn't make it to campus I was ready to get back to my everyday pace of productivity, see unfrozen land and be able to walk briskly from one place to another as I'm used to around here (and as James likes to as well). Many of my regular meetings got cancelled for the week as well:
– Phi Lamb Chapter: all sororities cancelled chapter on Monday night
– Practicum: the public school system in Nashville preemptively closed the schools for the whole week on Tuesday
– Nashville Children's Theatre: one of my classes requires us to see a couple of the productions at the Nashville Children's Theatre, but the premier got cancelled on Thursday night
– University Catholic: the Stations of the Cross that we do around campus on every Friday of Lent got cancelled because of the weather
– Pub Trivia: that Patterson Scholars had a team ready to go on Thursday night for the trivia night at The Pub, but it was closed :(
– Dance Lesson: my boyfriend and I were supposed to go to a Salsa dance lesson at a nearby dance studio called Dance World…and it got cancelled :(
– Half Marathon Training: my training for the half marathon took a nice pause this week since I couldn't safely run outside, which where I prefer to run, or make it to the indoor track at the Rec Center.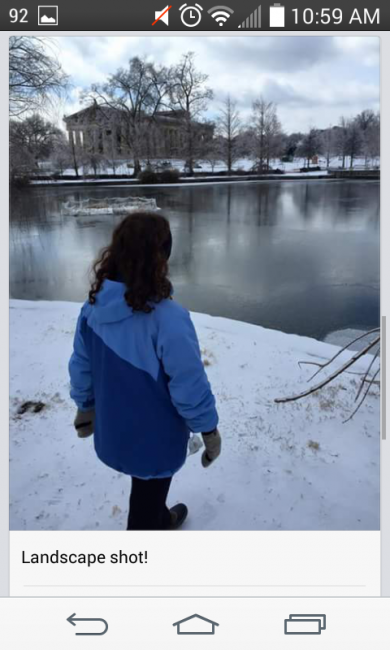 With the cancellation of the many activities that take up my time, that I enjoy, and that I look forward to every week I was ready to say goodbye to this welcome but limiting "staycation". This doesn't mean that I don't know how to relax or that I don't enjoy the extra time off- it's just a surprise when my regular schedule frees itself up and I find myself with too much time. That is just not a problem that I usually find myself facing in college and as a creature of habit I like knowing what I'm going to be doing with my time.
I'm looking forward to this next week- not because it's my week of midterms- but because I can reach the "homeostasis" that this past week threw off. I also look forward to walking on solid ground.