The Commons Ball: A Real-Life Fairy Tale
Dear readers,
I'm sorry for not posting about the Commons Ball earlier. While my fellow blogger Ishani did post a lovely blog post about the Commons Ball, I will risk being repetitive because the ball was the Commons event of the year for the class of 2018.
I have grown up watching Disney movies such as Cinderella, Beauty and the Beast and more recently Frozen. Like any other starry-eyed kid, I have had my share of fantasizing about grand balls, beautiful gowns and of course, Prince Charming ;)
As we grow older, we snap out of the fantasy, preparing ourselves to take on more mature roles. Yet, I have never let go of my favorite childhood Disney films. I still cherish watching The Lion King (a.k.a. the best Disney film ever) for the hundredth time, with a tissue box in hand.
Therefore, I was pleasantly surprised when I found out that the theme for this year's Commons Ball was Vandy Ever After, Vanderbilt's unique take on Disney fairy tales. While there are many mix-ups that each Commons house organizes throughout the year, the Commons Ball is one of the few events that all the houses collectively work on. My hall-mate and West House president Katie, along with the other house presidents, had been planning the ball for many weeks, dropping a few hints every now and then. On the day of the ball, the dining hall was closed to prepare for the event but I did manage to get a glimpse of Olaf and Minnie.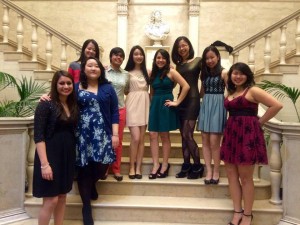 After my classes got over on Friday, my hall-mates and I got together to get ready with hairspray, mascara and lipstick scattered everywhere. My friends and I then headed over to Cohen Hall, one of the most beautiful buildings at Vanderbilt, for an impromptu photo-shoot.
A hundred photos later, we finally arrived at the Commons Center, which looked nothing less than a castle that night. I'm not exaggerating.
Greeted with tiaras and roses, we were made to feel like royalty the minute we stepped inside. Each and every corner of the Commons Center was elegantly decorated keeping the Disney theme in mind: a ice-castle Elsa would have been proud of, a gigantic cake, a life-size sugar Olaf, a palace with the crests of all the Commons houses, glitter snowflakes, dainty tarts, sparkly cupcakes and giant candles. Vandy sure knows how to party.

After eating all the hors d'oeuvres and gaining my freshman 15 in one night, I headed over to the photo booth with my roommate, Caroline. Faithful to the Disney theme, the background was Cinderella's castle.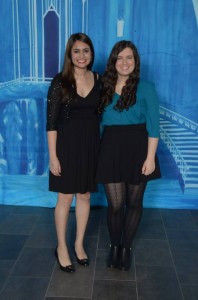 Apart from photo booth and dancing, there were performances by Elsa and Cinderella, who sang their signature songs. There were tables with face-painting and caricatures. Tongue 'N' Cheek, Vandy's improv comedy troupe, also performed on stage.
In true Disney style, the ball ended at midnight, leaving me with memories I will cherish forever.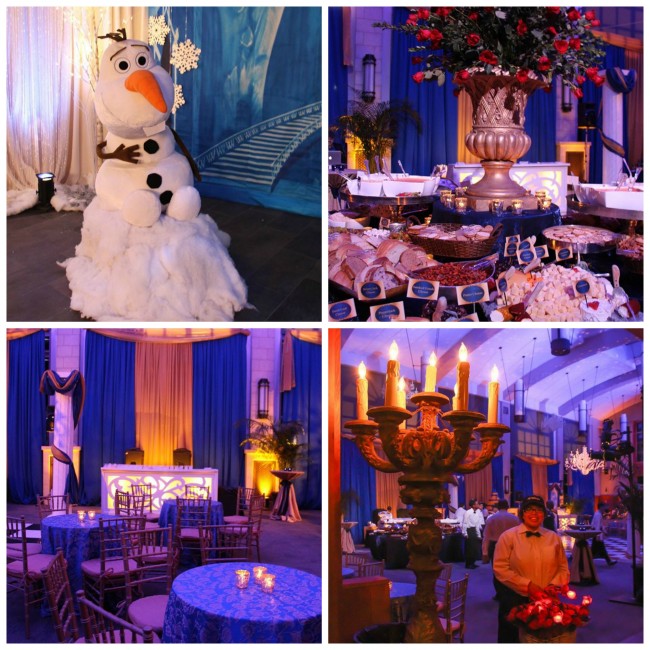 One of my favorite experiences at Vanderbilt so far is the Commons living-learning community. Coming from a high school in which there were just 250 students in my year, I was a bit intimidated when I met 1600 other freshmen for the first time. Yet, Commons is such a tight-knit community, and there are plenty of opportunities to bond with other first-years. Events such as the Commons Ball bring everyone together; West House will have its Commons mix-up soon. Please do come if you're on campus!
Till then,
Anchor Down!
(Photo credits: The Ingram Commons at Vanderbilt)