If You're Going to Study, Do It Here
Anyone who steps on Vanderbilt's campus this week can sense a difference in the student body. Those that regularly look put together in jeans or slacks have given in to the allure of shapeless, gray sweatpants. A bedtime earlier than 1am is simply out of question for most. The closest thing to a party on campus is people congregating in Central Library. If you haven't guessed—it's finals week.
I learned about halfway through the semester that studying in my room seemed to always turn into studying in my bed and then… sleeping in my bed. So, I had to strategically change my ways.
With students filling all study spots (on and off campus) imaginable this week, it's important to consider that each Vandy location is a different studying experience. Here are a few of the most popular study spots to prepare for finals.
Looking for peace and quiet? Central Library is the place for you—just make sure not to bring snacks in crinkly bags, because you will get dirty looks. There are three whole floors of quiet stacks with carrels and a student study center on the eighth floor. If you have an eight-page paper or a final the next day and need to crack down, this is the place for isolation. I can (almost) guarantee that you'll get work done. For the lone studier, Central will treat you well.
Central library hours: 7:30am-2:30am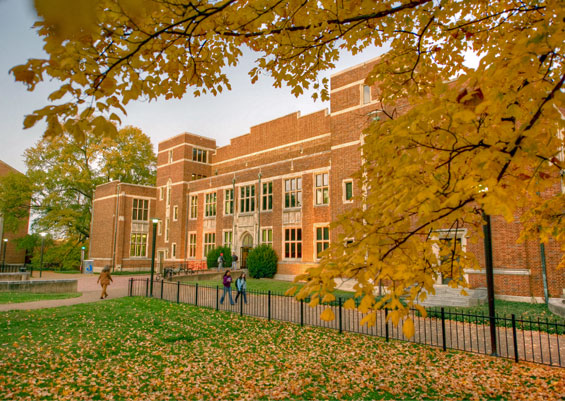 If you are more of a collaborative worker and don't mind a small amount of noise, try the Commons Center or the Baseball Glove Lounge. The Commons Center has two levels and is essentially the center for first year life. There are study rooms and tables scattered throughout the building, so it's fairly easy to find open seating. Here, it's totally acceptable to chat with others or plug in with headphones, either is common. In the Baseball Glove Lounge in Sarratt Student Life Center, there are couches and tables with dimmer lighting, which give it a chiller vibe than the rest of Rand Hall. I find this spot super useful for writing papers.
Commons Center hours: 12:00am -12:00pm
Baseball Glove Lounge hours: 7am-12am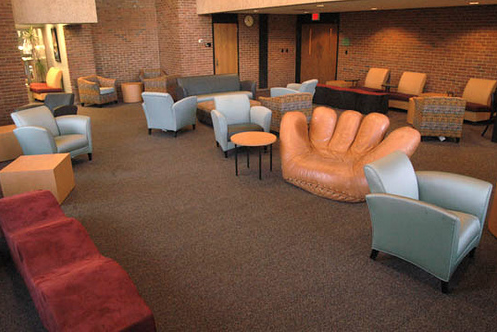 Everyone knows that studies are most efficient with a coffee and pastry alongside your laptop (calories don't count during finals FYI). Last Drop Coffee Shop is a quick option. It carries Caribou Coffee products and is on the meal plan. The study area is fairly spacious, but it can get slightly loud during popular hours. If you want to get off campus (which is one of my favorite things to do when studying), there is a Starbucks on West End that has been FULL of tired looking Vandy students this week. It can get pretty tough to find a seat there during finals though. If you want to try something more off-the-wall in Nashville, I recommend Fido in Hillsboro Village. The coffee and food are delicious supplements to studying, and it's a really exciting scene. Although it's close to Commons, you feel far from campus, so I find it easy to be productive. Besides, their Village Scramble just gets me.
Last Drop hours: 7am-9pm
Starbucks hours: 5am-10pm
Fido hours: 7am-11pm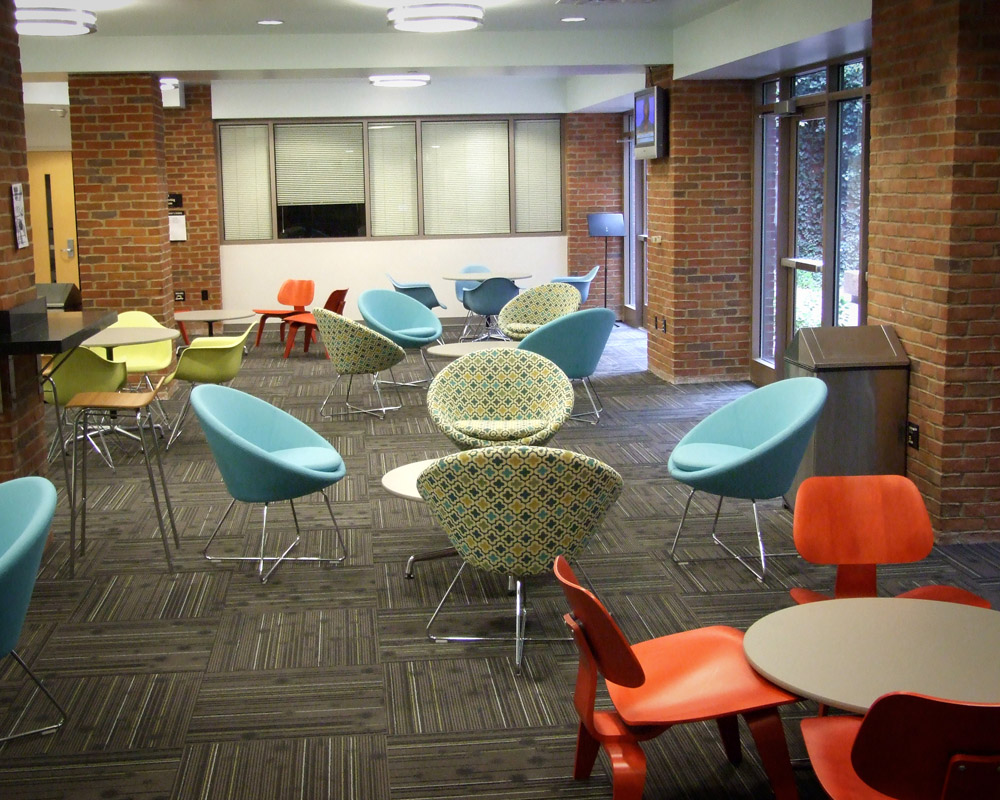 When it comes down to it, finals are upon us wherever we go. My advice? Don't save studying for the night before and, well, don't write blog posts to procrastinate studying for your cumulative exam… Good luck to all!