Out with the Old and In with the New
Goodbye skies of grey, hello skies of—wait, am I quoting "High School Musical" lyrics? I think I am. Awkward. Can we just move on and pretend this didn't happen? Thanks.
But seriously—I've finished my first semester at Vandy! I can hardly believe it. The time has passed so quickly. It was only a few months ago that I started my first semester at this new school in this new country, and now everything is all-change again: the New Year, new classes, new semester, new professors, new extracurriculars… life at Vandy never stands still, but that's one of the reasons why I love it here so much. So before I head back to England for winter break, it seems appropriate to take a moment to look back over my first semester as an international student at Vandy and in the most American way I can think of – through football. Side note: I still don't really understand why it's called football, especially when you don't really use your feet, unlike in the real football which you call 'soccer', but I've learned it's best not to question one of America's favourite sports and just embrace it. So here we go…
The first few weeks at Vanderbilt were pretty hectic. Moving to a new school (and country!), leaving behind family, meeting new people, adjusting to classes… it can all get confusing and leave anyone feeling a bit lost. This is also pretty much how I felt watching my first football game. I went with a bunch of international students which was a bit of a mistake as none of us had a clue what was going on (even Google couldn't help us much) but it was an amazing experience nonetheless and my love for Vanderbilt football started here.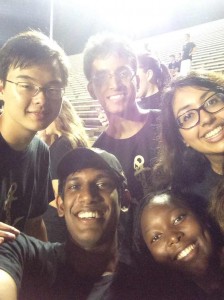 After the first month, I started to feel more settled in and I found my favourite places to eat, study and hang out with friends. Vanderbilt became more and more like home but of course along with the highs came a few lows. Similarly in football, we had highs (such as winning the games against UMass and Old Dominion) and lows (losing pretty much all the other games) but either way we celebrated our successes (Vandy's unofficial motto: work hard, play hard) and learned from our mistakes.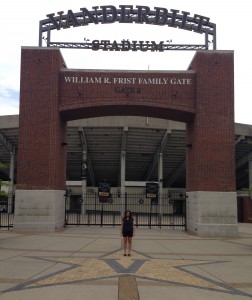 Before I knew it, we were nearing the end of the semester and the football season, and I couldn't believe it was time for winter break already. Vanderbilt was my home now and the Commodores were my team. I learned so much this semester and had so many new experiences. I'm sad to say goodbye to this first term but I'm excited for the future and I can't wait to see what it has in store.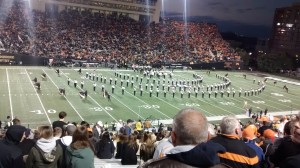 And even after just one semester at Vandy, I know that this phrase will stay with me forever… ANCHOR DOWN!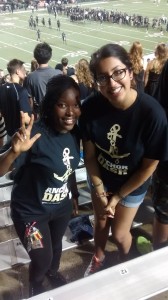 PS: I just want to wish all of you waiting for ED decisions the best of luck! You've probably heard this a zillion times but no matter the outcome, you guys are awesome and you all will end up where you're meant to be—I promise you!
See you soon, 2019'ers!