Workin' Hard For The Money
HireADore is an online portal through the Office of Student Employment that allows local and on-campus employers to post jobs that students can then apply for online. It is an incredible way to hook students directly to jobs!
I decided I really wanted to pursue an internship this semester, so I spent a lot of time sifting through HireADore posts. I came across an opportunity to work in the marketing department of Vanderbilt's Campus Dining!
Now there are two things I love a lot: 1. Vanderbilt 2. Food
So when I saw this opportunity knocking, I answered the door fast! Fortunately, I got an interview and was offered the internship!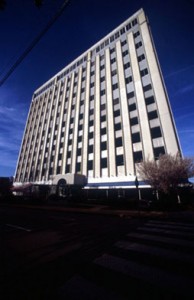 Vanderbilt's dining is good. Too good. So good. We're nationally ranked. However, we never cease in the endless battle of improvement! So my job entails collecting data (read: lots of surveys) at all of Vanderbilt's fabulous dining locations in order to get direct feedback from students and see what changes dining can make to be EVEN BETTER!
It's an incredibly fun job! I get to talk about food all day! And I have actual influence! I am able to work closely with the Director of Campus Dining and the Marketing Director to make real changes to make dining on campus more delicious (I know, it's hard to imagine that's possible…)
I was a little scared about taking on an internship with a demanding semester, but, so far, it's been the most amazing experience of my time at Vanderbilt! I am extremely excited about continuing my work with Campus Dining, and I am so thankful for the opportunities I have as a student here! I am getting real marketing experience without having to set foot off campus!
Also, did I mention I get to talk about food?