The North House Commons Mix Up
Hello friends!
So if you haven't read my last blog I suggest you check that out so you get the same, cliff hanger sense of anticipation for the exciting story I'm going to share with you all today! Don't worry, I'll wait while you read it.
Good? Okay.
Three things that Vanderbilt is excellent at are providing opportunities for professional development, building communities, and throwing parties. Wrap all three into one and you have the Commons Mix Ups.
Each of the ten houses on the Commons has a House Advisory Council (HAC) with a President, Vice President, Public Relations Chair, Service Commissioner, and Representatives from each floor. One of the jobs of the HAC is to host a mixer for both the people in their house and everyone else on the Commons. North House had the first Mix Up of the year and decided to have a wedding!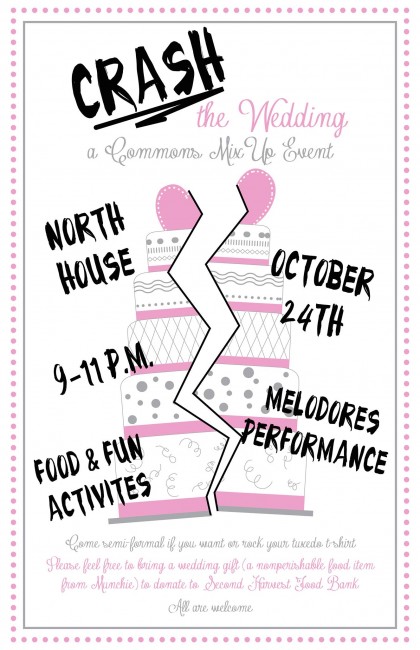 We decorated the front patio and lawn of North House to look like the perfect setting for a wedding reception, blasted wedding music, served cake and sparkling cider, set up a photo booth, and heard performances from both Jugal Vandy and the Melodores (a campus band and a capella group, respectively). There was also a "gift table" where people could drop off food donations for the Second Harvest Food Bank in Nashville. The entire night flew by in a haze of dancing, pictures, food, and fun. The North House Wedding was the best night I've had at Vanderbilt so far.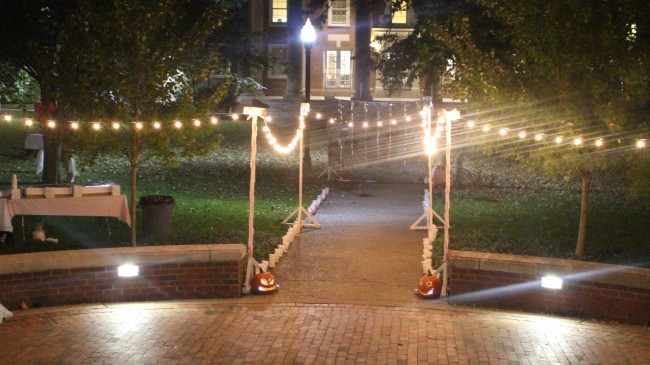 Along with all the merriment, our HAC learned a lot about planning and executing events. Some major lessons were how to: create and stick to a budget, effectively publicize an event, utilize campus resources, and work as a team.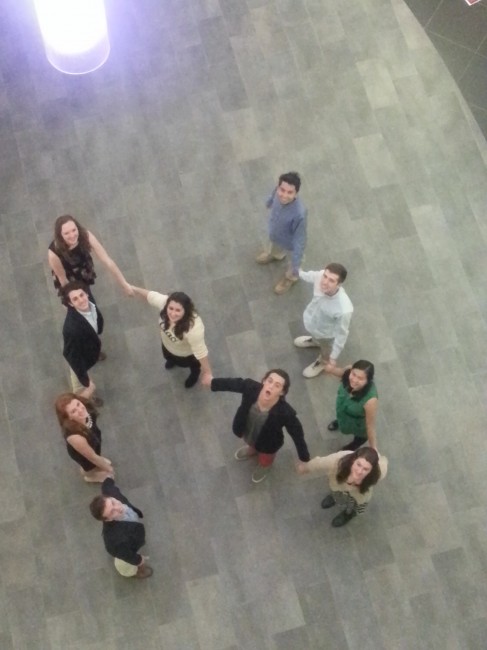 I cannot wait for all the other houses to host their Mix Ups! Last night I stopped by East Houses' "Dia de Los MuertEAST" and had deathly good time (I'm so sorry but I had to) making masks, eating chips and queso, watching a boy decimate a piñata, and dancing to Spanish karaoke.  The Mix Ups are just one of the many reasons I love living on the Commons.
Much love,
Gabi