Dinner with the Chancellor
Let's get one thing straight: The Chancellor of Vanderbilt is a big deal.
I (and sixteen other first years) have dinner with the Chancellor every Monday.
Does that make me a big deal? Probably not—but I like to think so.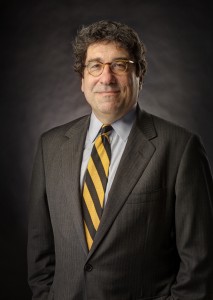 Somehow, I got extremely lucky and was placed in the Chancellor's Visions group (go Thirty-Oneders!!). That being said, I eat catered dinners every Monday from 5-6 in the Chancellor's office.
So what's a Visions group? Basically it's a randomly sorted group of first years that meets each week to discuss a topic or participate in an activity of your VUceptor's choosing. Your VUceptor VUceptor is an older Vandy student that is basically your mentor for all intents and purposes. They discuss topics that include time management, stress and social life at Vanderbilt.  You become pretty close with your Visions group because you're with them since the beginning, so they're some of the first people you meet at Vanderbilt.  I know a ton of people that have made some of their closest friends through Visions, and they wouldn't have known them outside of it.
Each group is paired with a faculty member. Here's the twist: mine is casually Chancellor Zeppos. So yes, we go through the icebreakers and planned activities, but the Chancellor's stories never fail to enthrall us. Our first meeting, he told us that he believes that some of the most meaningful relationships form over mealtime, so we are lucky enough to sit around a big dinner table and discuss our week with him over delicious food – we didn't argue.
For being so busy with his own career, the Chancellor is genuinely interested in each and every one of out Vanderbilt experience and knew each group member's name by the first meeting. Our group definitely would not be complete without him.
One of the first thirty people I met upon my arrival at Vanderbilt was the Chancellor. Rumor has it he sneaks in on some of the tours, so keep your eyes peeled in case you get lucky. But seriously, Vanderbilt is so accessible from day one, and that's true of any opportunity that interests you on this campus.