Media Immersion 2014
The first night of college was something that I had thought about since my graduation in June. After watching movies like Animal House, Old School, and Accepted, I definitely felt like I was coming in pretty naïve and clueless.
Who would I be with?
What would I be doing?
Would I be ready for the "craziness"?
Turns out, the first night of college I was in bed and fast asleep by 9 pm in a silent hall. I know, I know… Control yourself, Claudia.
Before you jump to the conclusion that I'm friendless or smell weird enough to repel people, I'll clue you in that I attended Media Immersion 2014 and moved into Murray House (Da Murr) on the Martha Rivers Ingram Commons three days early. My floor was nearly empty, and the only people around on campus were the thirty other participants.
During my three days in the program, the media leaders on campus (VTV, Vanderbilt Hustler, Vandy Radio, etc.) assimilated the participants into campus media organizations with icebreakers, activities, and Vanderbilt alumni guest speakers.
Photography, writing, television, music recording, and radio spent the days working on individual projects, which turned out incredibly well given the time restraints. The program culminated in a festive banquet celebrating the group's progress and arrival at Vanderbilt.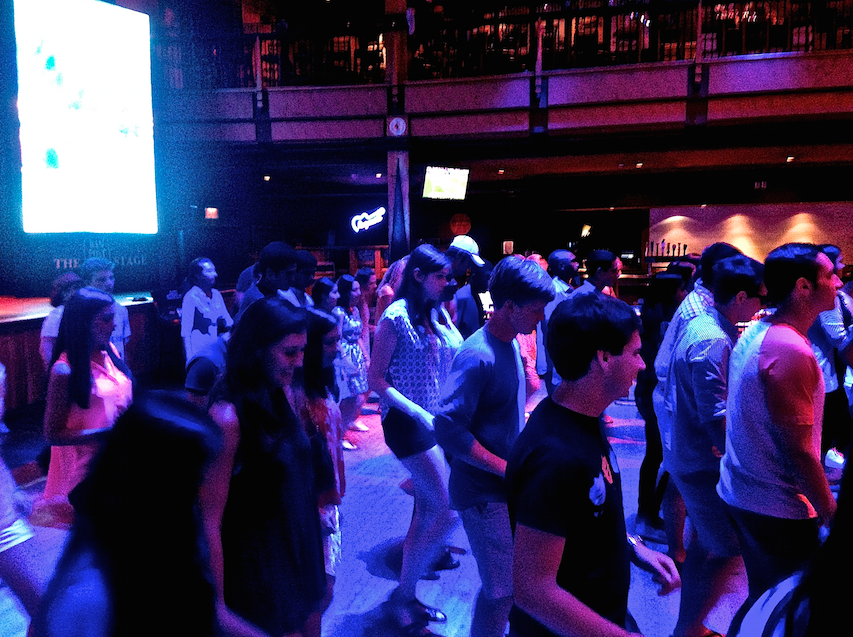 Nighttime activities included line dancing at  The Wildhorse Saloon (yes, you can imagine the awkwardness that is thirty journalism kids line-dancing) and attending other events like Live on the Green— not a bad first few nights in Nashville.
Although campus was basically vacant, being around other motivated Vanderbilt students was all the company and reassurance that I needed. I felt right at home (even if my roommate's side of the room was empty).
Not only did I get a gage for the media organizations on campus, but I also made some of my closest friends during those three days. So no, I didn't have the quintessential "crazy first nights of college" but  it sure was a relief to see my friendly Media immersion faces when all the other students arrived on campus. If you have any interest in communications, journalism, or meeting people, definitely consider applying for Media Immersion 2015!