It's A(lternative)S(pring)B(reak) Season!
ASB is in the air!
In case you haven't already read my bio, Alternative Spring Break (ASB) was one of the selling points on the Vanderbilt tour I took the summer before my senior year. Service was always really important to me in high school and ASB has been one of the best ways for me to do service while at Vandy. As a freshman I went on Like A Prayer in Huntsville, Alabama and had an amazing time working with a Christian-based elementary school that provided resources to its community in ways that I had never seen done before. Not only was I able to serve this community during my spring break but I was also able to get to know a group of 11 other Vanderbilt students that I would have never met otherwise.
Last year I was the site leader for Jungle Gym in Kansas City, Missouri. Getting to work with a co-site leader and really getting to know Alternative Spring Break as an organization from the inside as I worked with the executive board and other site leaders gave me immense insight into how other students view service on this campus and made me so grateful to be part of the first and oldest Alternative Spring Break organization in the country. On Jungle Gym I got to lead a group of 10 other Vanderbilt students alongside my co-site leader at a school for children with emotional and behavioral disorders. It was an eye-opening experience into this unique side of education in our country and I returned with many insights I don't think I would have ever had the chance to gain otherwise.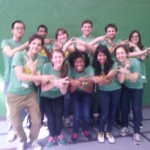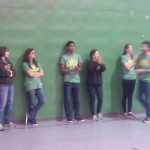 Now, I have been chosen to be a site leader for the second year! This past Saturday ASB held its site leader retreat where the ASB executive board and a the majority of the 80 site leaders this year got to meet their co-site leaders and find out what site they will be leading in the spring. I am ECSTATIC to announce that I will be leading a new site in Chicago, IL called Where is the Love? (all ASB sites are named after songs). I met my co-site leader yesterday, Brenda, and I am very excited to get to work with her in shaping what our service and time during spring break will be and look like.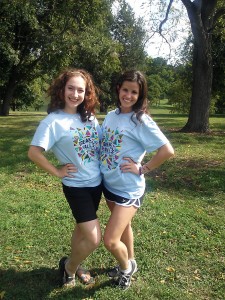 Yesterday ASB had it's annual ASBBQ on Library Lawn. It was great to see so many students interested in taking part in Alternative Spring Break, whether they've never heard of it or never done it before or have done it multiple times already.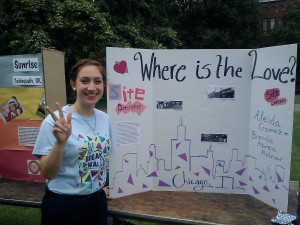 I am very excited to be part of ASB once more this year and to work with the always talked about triangle of "education, service, and reflection" that sets ASB apart from any other service opportunity that I've ever worked with. I know it's quite far away, but I'm already looking forward to Spring Break 2015. Chicago, here I ome!
Reminder to current students interested in applying: Apps are due October 8th! Find them at www.vandyasb.org