It Goes On and On with the Avett Brothers
The first time I heard the Avett Brothers, I was sitting in the backseat of a fifteen-passenger van with some other eighth graders on an outdoor summer leadership trip, wondering why in the world my Teva-wearing, quick-dry-pants-sporting, wilderness-loving camp counselors enjoyed listening to twangy singers.  Since then, I think that the Avett brothers have stepped out of their yodelling phase but have kept the integrity of their songs.  Last weekend, my friend J., who was slightly obsessed with them, and I "saw" them live.  I'll explain the quotation marks in a second.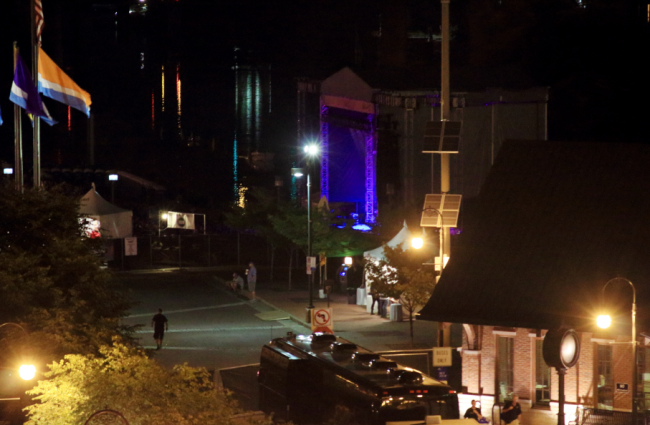 We squeezed over sixty people into a cozy little home a few miles off-campus as we celebrated the Mid-Autumn Festival.  With help from some BCM drivers, we shuttled many a Chinese student from all parts of campus over to K.'s house for an evening of merriment and friend-making.  Huge quantities of ethnic food ranging from fried rice to shrimp dumplings to moon cakes were prepared.  All of us feasted on these savory dishes, played a few games of cards, and chatted through the night. Many of the international students, primarily freshman and sophomores, were the sweetest kids ever.  It was really funny because while my parents are from Taiwan, I grew up in the States, so both I and they heartily laughed at my mediocre Mandarin skills when I asked them for their names.  The English names, for me, were much easier to pronounce.  Heh heh.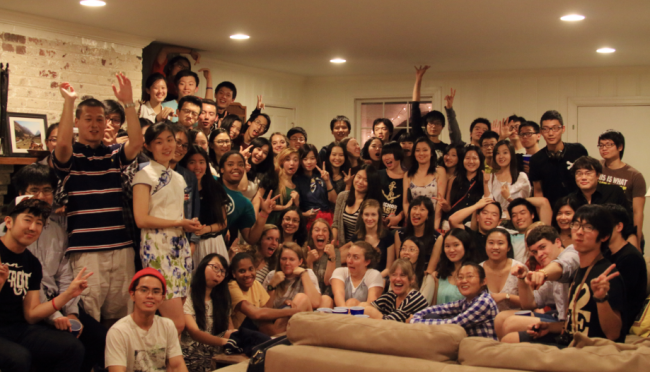 After we wrapped up the dinner, J. and I rushed downtown to catch the Avett Brothers, who were performing by the Riverfront for the Americana Festival.  We found an amazing parking spot, and reached the ticket booth at 8:30.  We thought we would be super late because the concert started at 5, but there were four bands who played before the Avett Brothers.  They began their set at exactly 8:30.  Woohoo, good job us!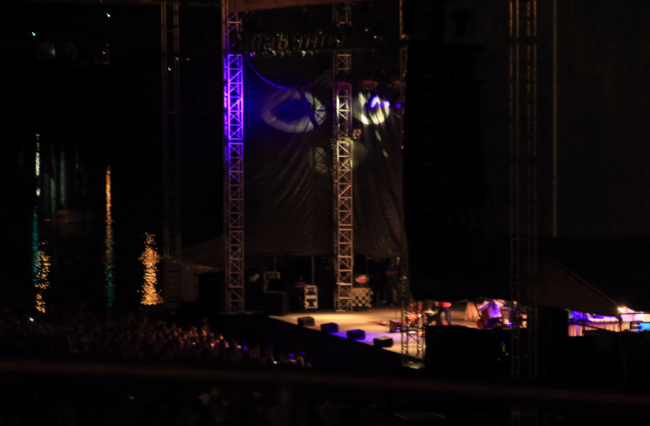 We poor college students did not really want to shell out $52.50 for this concert.  Hey, it was outdoors, we could hear perfectly well, and there might have been one or two gaps in the fence where we could peek through!  While I am a relatively new fan, J. is a hard-core one.  During the sets, he knew all the lyrics for all the songs and knew exactly where each song happened on that CD.  J. wins.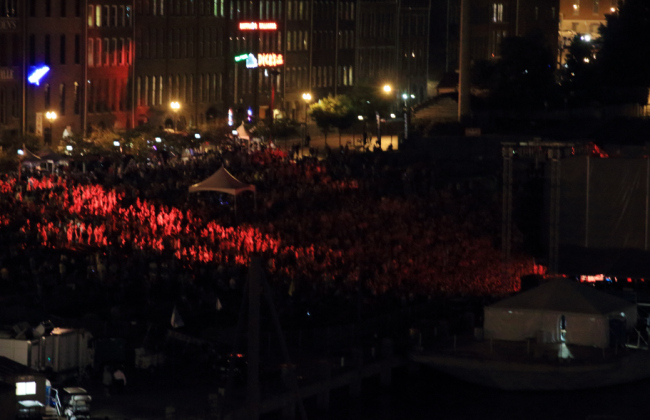 We decided to head up to the Pedestrian Bridge, which is one of the coolest things at night because it lights up.  We actually spent the majority of the concert there, chatting about the Avett Brothers and our most thrilling adventures.  Beautiful weather, great music, awesome company…this was an extraordinary evening.