Jae Goes to Bolivia: Exploring Tarija [Part 7]
One of the main things you really want to do when studying abroad is to experience the city itself and soak in all the new culture that surrounds you. Accompanied by my two fellow students, we soaked in plenty.
Almost every night, once we were done with Spanish class or the Libelula, we spent our evenings exploring every square inch of Tarija. The city would come alive every night as people set up small stores on the side of the street. We always switched up what we did every night. One night we'd have dinner at a fancy restaurant, another night we'd just walk around the city looking for new things.
It is through one of these walkabouts, that we discovered our own Jurassic Park. Who would have expected that in the city of Tarija, there would be a dino exhibit. But there was, and it was quite interesting. Especially the little child that was out on display. I'd explain WHY there was a child in a glass case but the description was in Spanish and… No hablo español.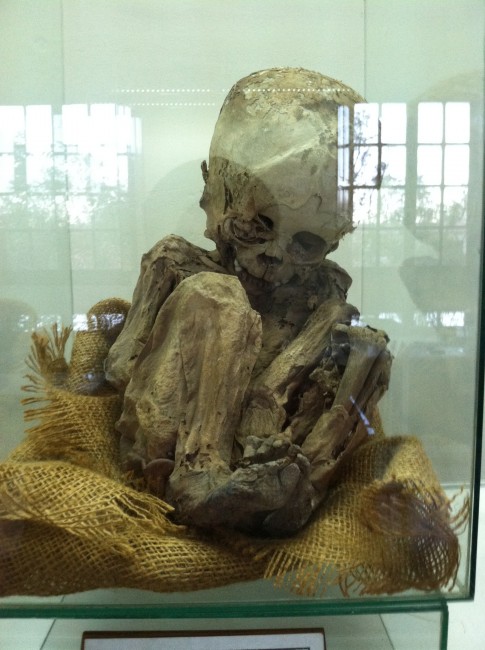 Another time, we took a sketchy cab a little out of the city to a fancy hotel where we thought there was a spa, only to find that it was out of service. So, instead of taking a cab back we decided to walk back by following the river. It was a very scenic walk but, a very long walk especially since we had to cross the river multiple times.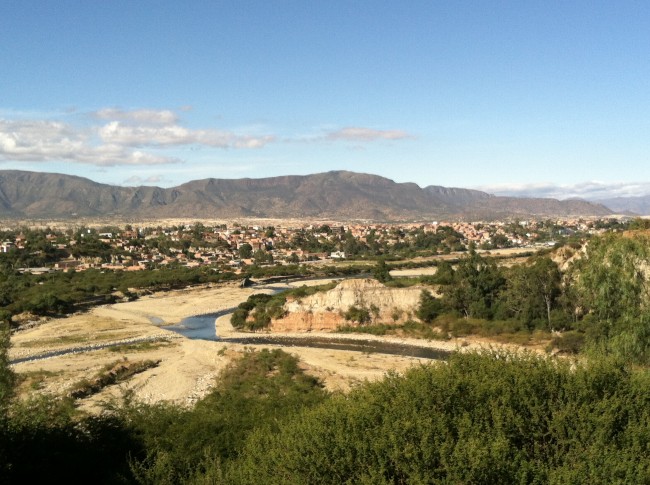 Despite all these trips and many others, we made sure to save the best for last. Tarija is well-known in Bolivia for their wine. We couldn't leave without an official wine tour. It was the best wine that I had ever tasted. I could smell the fresh fragrance and taste the full richness of the grapes.
Just kidding. I had no idea what I was doing. The red wine tasted dry and the white wine tasted sweet. But I felt classy while I was doing it. Look at that contemplative look as I look off into the distance of endless vineyard. This is what dreams are made of.