Seven South African Adventures
The group of Vanderbilt students who spent a month in South Africa on an OACS Global Service project spent over 55 hours doing service, but we also had many adventures.
1. Addo Elephant Park: On our first Saturday in Port Elizabeth, we went to see the lions, pumbas, and yes, elephants. During lunch here, I also ate so many chips, a.k.a. fries. I've gotta say, our volunteer coordinator Junayne is an excellent braai cook.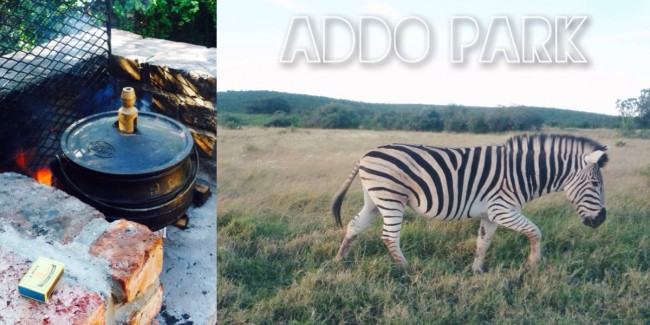 2. Nature's Valley in Tsitsikamma National Park: A weekend's worth of fantastic hours filled with swimming in the ocean, hiking through "magical" forests and cliffs, drinking endless cups of rooibos tea, petting dogs, and chatting with other visitors to the Wild Spirit lodge.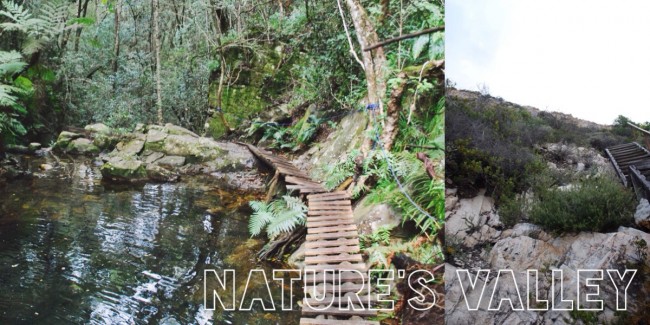 3. The Garden Route: After leaving P.E., we drove something like 244 miles to Mossel Bay––the entire length of the Garden Route, a scenic stretch along the south-eastern coast––with no less than a nail in our tire. We stopped in Knysna for yacht club photo ops and oysters, and Wilderness for a late lunch. (Mossel Bay is the exact half-way point between P.E. and C.T.) That evening, we stayed at a cool backpackers' lodge, where I made friends with the employees and enjoyed a fantastic meal. We saw the sun rise at exactly 7:40am.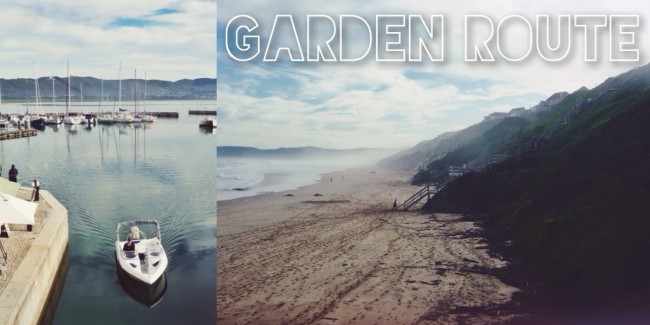 Later we visited the Bartholomew Dias Museum Complex, which has South Africa's oldest post box and a real caravel that sailed from Portugal to Mossel Bay in 1988, the 500th anniversary of the first landing by Dias and his fellow navigators. There was also a mollusk museum, where I finally learned what a limpet is and that some mollusks are poisonous enough to kill a man (move over, Great Whites). From 11h00 on we chased the sunset to Cape Town.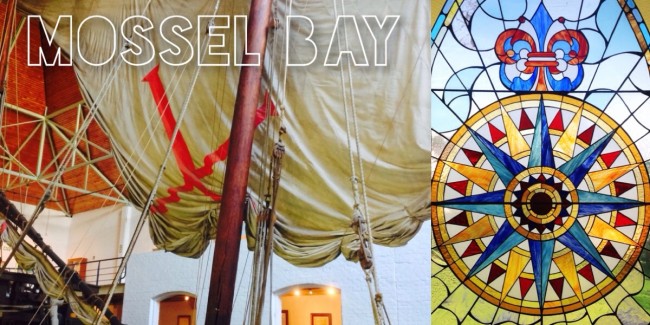 4. Host Families in Cape Town: When we arrived in C.T., we deposited everyone at their respective host families, each time returning to the van with fewer people, Survivor-style. Meanwhile, we saw the colors of the sun as it set behind Table Mountain, visible from our host family's neighborhood. We ate dinner and then socialized for awhile over the World Cup. The next morning, my host mom Avril made me a delicious tomato-and-mushroom omelet, served with toast, strawberries, papaya, and rooibos tea. On the last evening with our families, we gathered together for an indoor braai. We listened to our "parents" talk about living through apartheid, as well as the District Six removal (they are all what South Africans call "coloured"). One woman was part of the Black Consciousness movement, and she worked hard to enroll her daughter in a previously all-white school when it was forced to desegregate in 1994. Others have distinct memories of being unable to use a "whites only" swing-set or toilet. As they talked of forgiveness and reconciliation, I felt the human connection, an ineffable feeling. We spent less than a week together, but from the first moment they opened their homes to us with caring hearts.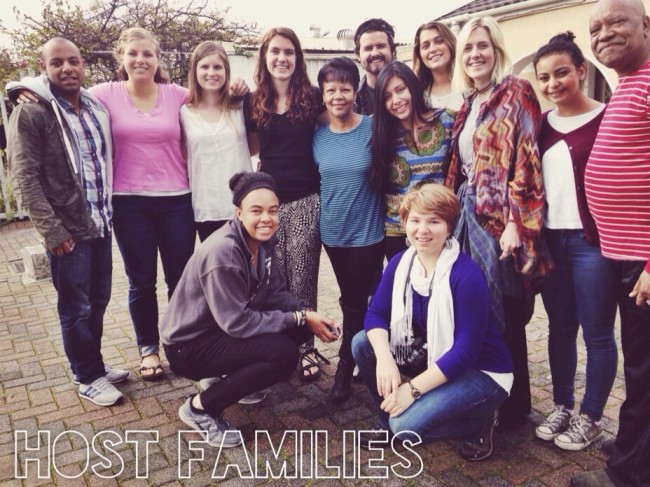 5. Cape Town Tourism: Remember what I wrote about conflicting interests when traveling? Well, in Cape Town, we experienced everything from nature to nightlife.
On our first full day, we rode to the top of Table Mountain via cable car, and then returned downtown to tour the Company's Gardens, a slavery museum, and Greenmarket Square, an oasis of souvenirs. The next day, we visited the famous Charly's Bakery, the District Six museum, and Robben Island where Nelson Mandela was imprisoned for 13 years. A visit to the bakery wasn't part of the plan, but once we saw it, we decided it was a must. District Six was a neighborhood with people of all races and religions that was torn down during apartheid, leaving only whites while every person of color was forced to move to townships.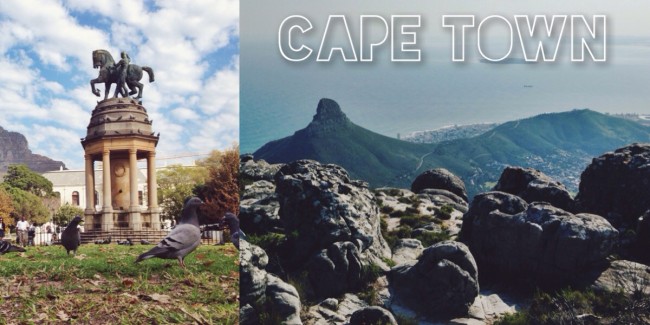 After sailing on a catamaran for forty minutes, touring the island via bus for another forty, and then walking through the prison complex, we came to Nelson Mandela's cell. What was remarkable to me is that the prisoners educated themselves in their free time, at first in secrecy, and then eventually striking to gain the right to learn. And of course, Mandela wrote the manuscript of A Long Walk to Freedom while imprisoned. When your day starts with a cold shower before sunrise, proceeds to eight hours of chipping at limestone, and concludes with urinating in a bucket in the corner of your cell, I know it takes strength to do anything extra.
During our last night in Cape Town, we ate at Africa Café, where we were served a small portion of more than fifteen dishes of African cuisine––Ethiopian, Egyptian, Xhosa (South African), Moroccan. I tried everything within my pescetarian limits, and it was amazing. The decorations in the restaurant blew me away, all recycled art, beadwork, and colorful paintings. At the end of the meal, the waitstaff sang and danced for us, to the sounds of vigorous clapping and djembe music. We of course joined in!
6. Lofdal/Wine Country: One day in Cape Town, we drove about forty-five minutes outside the city to Lofdal. We learned about their community projects and put our hands into the earth to harvest carrots and turnips. From there we proceeded to wine country, Stellenbosch. We tasted a few varieties of wine––the dry rosé was my favorite––and spent an hour wandering through Franschhoek (French Corner). This is a historic town of art shops and fine dining, surrounded by majestic mountains. I felt that I was actually in the French countryside.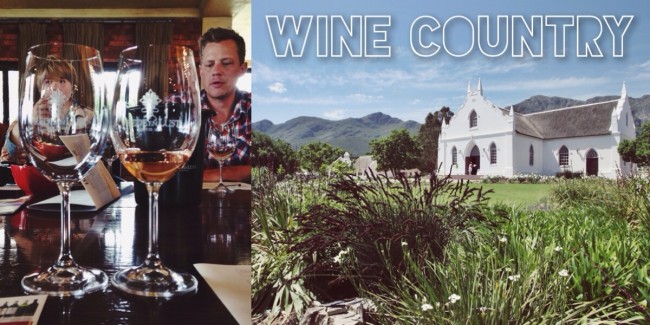 7. Cape Point: The majority of our group took a scenic drive to the famous Cape of Good Hope, hiking up through the fynbos to see the waves crashing below the lighthouse on Cape Point. Here, two ocean currents meet and mix their temperatures, making it fertile for both sea life and fierce storms. This was one of my favorite stops of the entire trip––but then again, any old national park gets me excited!