Just Another Day in the Office: Switzerland Maymester
Hello dear friends!  I am writing to you from the Monte Verita hotel in Ascona, Switzerland.  Today, we learned about the potpourri of greats who visited this same mountain for the purposes of fleeing the confinements of general society while simultaneously seeking inspiration for new ways of living and learning about the relationship between the self and the world.  Marsha taught us about modern dance from the Laban method, so we danced an impromptu movement choir in an empty swimming pool.  Then we hiked for perhaps five hours, during which time, we visited a goat farm, sampled some of that farm's handcrafted cheeses and sausages, played with the baby goats and cooed at a few ducklings, and were pleasantly assaulted by astonishing views of Ascona at every single clearing.  Just a typical day in the life of a Switzerland Maymester student.
We began this Maymester in Geneva, where we launched a learning spree by visiting almost all the international organizations.  That's an exaggeration, but not by much:
Monday– The European Council for Nuclear Research (CERN) and The United Nations Educational, Scientific, Cultural Organization (UNESCO),
Tuesday– The World Trade Organization (WTO) and International Organization for Migration (IOM),
Wednesday– The International Committee of the Red Cross (ICRC) and Doctors without Borders (MSF),
Thursday– The World Health Organization (WHO), and
Friday– The United Nations (UN) and the United Nations High Commissioner for Refugees (UNHCR).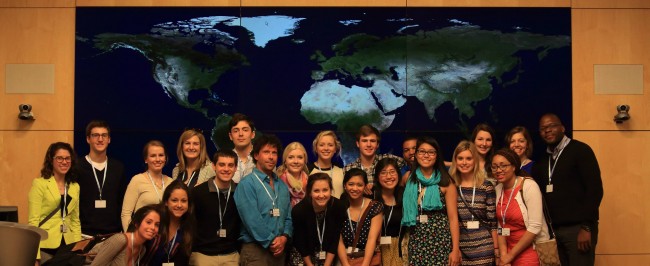 At each of these organizations, we were not only tourists of the building, but we were also treated as guests.  Each organization generously and enthusiastically provided one or more speakers for us and we garnered a semester's worth of information each day.  They also posed questions that I must think more deeply about, concerning the value of human life, to what end are they helping society, and how to solve such an epidemic of humanitarian issues.  There are many more issues that I have to puzzle through, but that is for another blog post.
In addition to visiting all these places in our dressy clothes, we have also had plenty of time to immerse ourselves into the Geneva culture.  We have tried the specialty fondue and raclette, listened to a concert in Victoria Hall, and pioneered our self-created chocolate trail.  Wandered around Old Town, learning all about the bus routes around the city, picking up a little French here and there, making friends with some native Swiss waiters, we have also been unceasingly amazed by the beauty of the city, the lake, and mountains which have stood in their splendor wherever you've turned.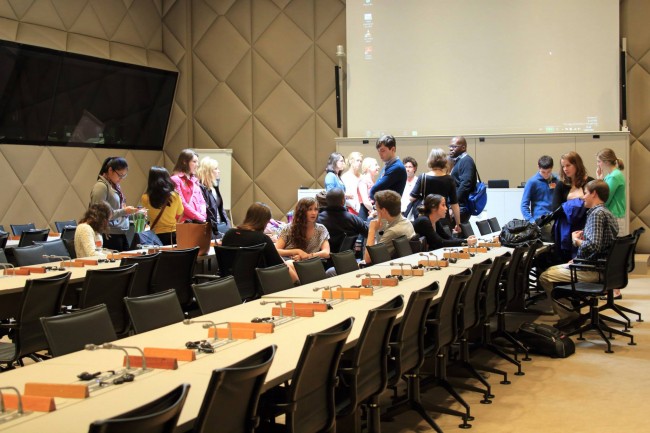 There is just so much to tell!  I will cap this blog post about Geneva, but the next one will be about Chamonix, where we followed in the footsteps of Byron and Shelley, summited Mont Blanc, hiked for copious amounts of time, wrote poetry, and perhaps almost died.
P.S. My friend Zach has been keeping a pretty amazing blog of all of our adventures and you should definitely check it out.  Especially that post about where we almost died.