One down, three to go
Today was my last day of class as a Vanderbilt first year student, and while I still have finals to get through, I can't help but take a quick glimpse back at this year.
I have enjoyed every minute of everyday even when it was hard, even when I stayed up late working on an assignment or practicing in Blair. It all was super exciting and so worth it. Getting on a plane a little less than a year ago, I didn't know what to expect. I literally didn't know what campus looked like, but I knew that I will be in good hands. Now as I'm writing this, I am so glad I made the decision of choosing Vanderbilt as my home.
First, there was international students orientation that I spent with these amazing people learning all about what to expect as an international student. My International Orientation Leader, Amy, became my first friend and I enjoyed having ice cream with her and talking about anything and everything.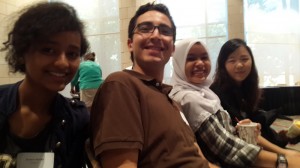 Then there was CommonVU and the week long orientation process. To this day my most memorable Vanderbilt experience has been founder's walk: the procession from Commons to Alumni Lawn with hundreds of students cheering us on. All the enthusiasm and excitement made me look forward to seeing what my first year would be like, and boy, it has been one heck of a ride!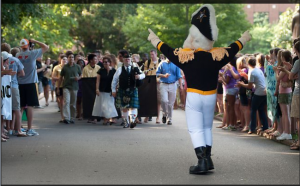 The first day of class as a college student was also a day to remember. I'll be honest, there were mixed emotions of excitement and fear. Coming into the classroom the first time, I realized that I need to put in a 100% of my effort and passion to succeed. I also learned that I have all of campus to support me whether it's a professor, a TA or a friendly upper-class student. I remember going to dinner with my RA and chatting about that very first day I became an actual college student. He made me feel confident about myself and gave me some tricks of the trade.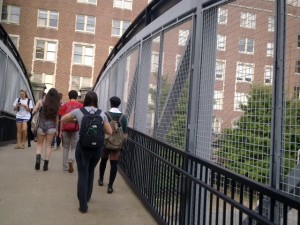 All the Vanderbilt Visions fun was definitely a highlight of the year. During the weekly vision sessions I learned that adjusting to college is a process that requires patience. I also learned that I wasn't the only one trying to get by. All 20 of us had our issues and needed to get through them, whether it was managing time, stress or relationships. I really appreciate all the time I spent with these great folks.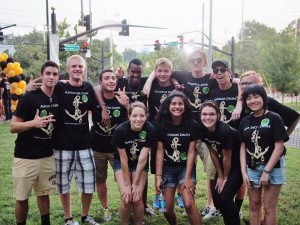 Even when school wasn't in session, I enjoyed my time as a Vanderbilt student. The service trips I went on with Alternative Spring Break and Alternative Winter Break were unforgettable. It was a time when I realized that I am part of the larger community and that I need to give back as much as I'm putting in. I made amazing friends on these trips, and although they were tiring I would relive every minute of each one any time.
National Coming Out week was certainly an important week of my life. Having come out as part of the LGBTQI community, I was overwhelmed with the flood of supportive texts, emails and hugs I got from faculty members, RAs, friends and pretty much everyone who knew who I am! It was great to feel that I am in a community that supports me no matter what. Now that I look back, it amazes me how I went from being in "the closet" to proudly coming out to participating in the education of others through the K.C Potter Center and the Lambda  Association.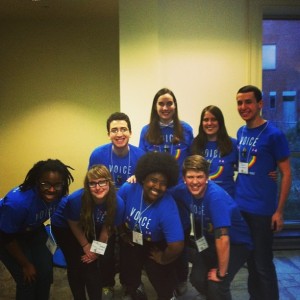 The hub for all my first year was the Commons, the place I will always call home. I learned a lot from everyone around the Commons and enjoyed living in Memorial House. Just a few nights ago I was having dinner at my faculty head of house. We kept talking until 10 PM, about everything that I experienced this year. It felt great to have a faculty member so invested in our well-being, and always available to mentor, guide and talk. I enjoyed living at Memorial House, having amazing events and doing service together. Memorial pride is something I will always carry with me.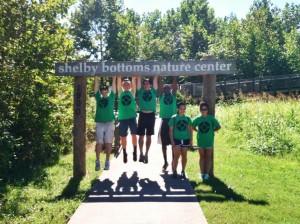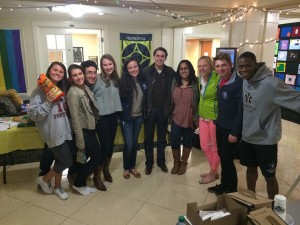 There's no way for me to summarize my feeling in one blog post. I am overwhelmed with gratitude for everyone I met this year, and for Vanderbilt. I had the time of my life and as much as I am looking forward to the future, I can't help but feel a little sad to have to leave Commons in a few weeks. I have so much to look forward to and I am excited to see what the class of 2018 is going to bring to the Vanderbilt community. I know you'll all be awesome. Make sure you seize every minute you spend on Commons specifically and in Vanderbilt in general. You will form life-long memories.