Finding the Music in Music City
Coming to Vanderbilt, I knew I would have to pursue the amazing Nashville music scene. I was that kid in high school that had never been to a concert, even though I loved music. During my first two years here, I did not seek out shows as much. This year however, I have made an effort to spend some time exploring Music City. In fact, I've been to three different concerts this semester! Here's a quick snapshot of the shows I went to:
Imagine Dragons: This was the biggest show I've attended this semester. Imagine Dragons performed in Bridgestone Arena on a Monday night. My friend and I had floor tickets. The arena was packed, and it was a great experience getting to be on the floor. Fun fact, the band went to Vanderbilt's Children's Hospital the afternoon before the show to meet some of the patients!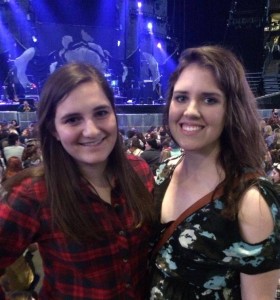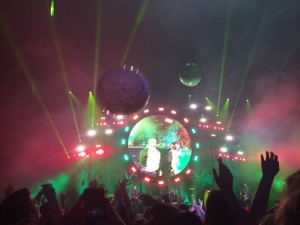 Young the Giant: I attended this concert just two weeks after Imagine Dragons. YTG performed at the Ryman Auditorium. This venue is a must in Nashville; the former church is aesthetically beautiful. In addition, the acoustics are amazing. I'm glad I finally got to go to one of Nashville's quintessential sites, and that I got to see one of my favorite bands there!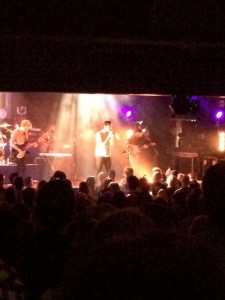 American Authors: Finally, this past Wednesday I went to an American Authors show at the Exit/In. I had first heard of this band last fall, and they were actually in Nashville this past November. I couldn't go because I was performing in Diwali, so I was very excited to see that they were stopping in Nashville again. In addition, the tickets to the show were under $20! Another great thing about this show is that the venue is three blocks away from campus. This concert made the perfect study break.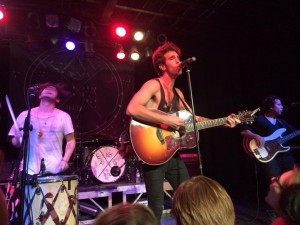 What's next? Well, next weekend is Vanderbilt's annual spring music festival, Rites of Spring. I am planning on going with my older brother, who will be visiting for the weekend. This semester has been full of exploring the Nashville music scene, and I can't wait to scope out more concerts during my senior year!