Poop 'n' Sawdust
Over this past Spring Break, instead of spending my week on the shores of Cancun, I spent the week on a farm in Boone, North Carolina in the Appalachian Mountains.
With service being a popular hobby amongst Vanderbilt students, many students choose to spend their week of Spring Break doing service through the organization known as Alternative Spring Break. This year, I decided to finally go on ASB. I had heard about it a lot during my time at Vanderbilt as it is a very popular organization on campus. The basis behind the program is that you are put into a group of around 12 people whom you have never met before and you drive/fly to a certain site located somewhere in the United States and perform service for that entire week. There are many different sites to fulfill whatever kind of service floats your boat.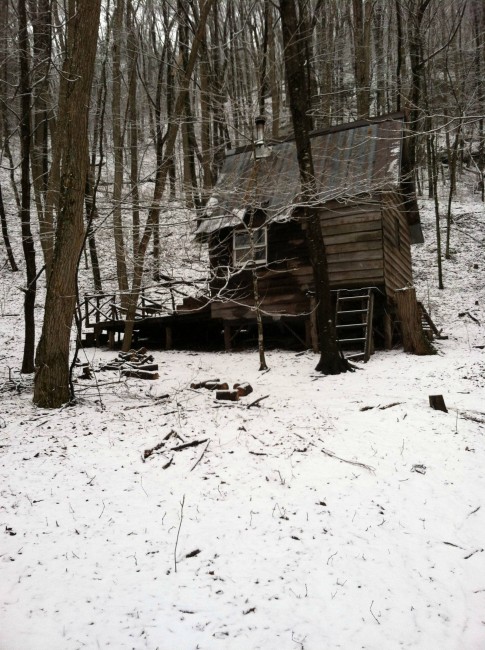 This past week, I went to the site called: Down on the Farm, and surprise surprise, I was working on a farm all the way in Boone, North Carolina. My group didn't really know what to expect or what we were doing, so we went in blind. Soon, we found out that we were on a "self-sustaining" organic farm with no real electricity and no bathrooms. It was difficult getting used to it but all in all, we managed to adapt to these conditions.
We slept in a small cabin that could only be heated with a wooden stove. Since it also snowed, it got very cold inside the cabin once the stove fire went out. I believe that this explains why I have a cold now.
The work we had to do during the course of the week was very simple: Move the logs. The farm owners would cut down these large trees to let sunlight reach their organic garden and then we would move the logs down to the shed to use as firewood for the night. All that was needed was some sweat & blood and soon, everyone was warm.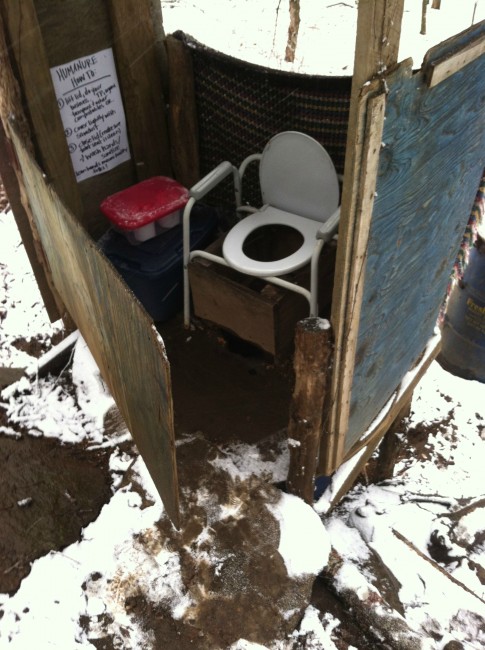 The whole sleeping in a cold, small cabin and the moving logs part wasn't all that bad. The worst part for me was the lack of bathrooms. As you may or may not have guessed, since this was an organic farm with no indoor plumbing, there was no bathroom and instead there was… an outhouse. Basically, we pooped in buckets and covered them with sawdust (to mask the smell). Hence the title of this post, "Poop 'n' Sawdust". It was quite the experience. I also learned that they then use the poop to make compost to help their organic fruits and veggies grow. Mmmm, organic food.The only good thing about this no bathroom deal was that peeing outside on trees was encouraged and it made me feel manly to be marking my territory against the coyotes that live in the mountains.
A definite bright spot at the park was all the animals that lived on the farm: dogs, chickens, rabbits, ducks and pigs. I also learned for the first time how to catch a chicken, and it is a feat that I am very proud of.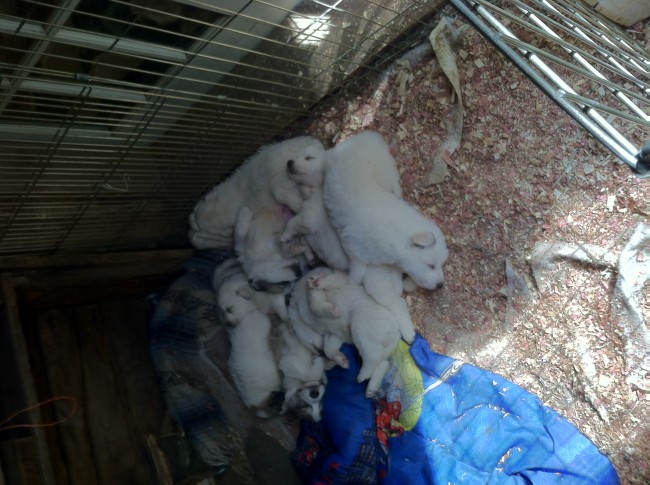 All in all, I thoroughly enjoyed this week of service on the farm. I can't say I'd be able to make it a lifestyle but it was a new experience that I will remember. I grew close to my group members whom I would not have met otherwise and overall it was a very positive experience for me. I highly encourage others to partake in Alternative Spring Break if you have the time to do so.