Ethical Service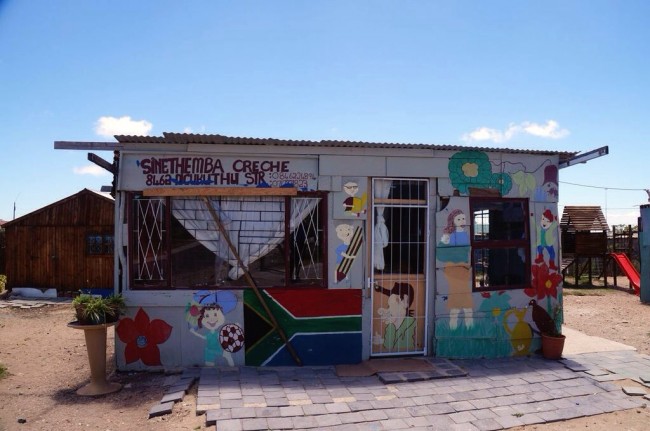 Ethical service––sounds redundant, right?
Actually, there's a lot that can go wrong when we try to do service without first being educated. This is the model adopted by both Alternative Spring Break and the Office of Active Citizenship and Service.
In particular, for my most recent seminar in preparation for my trip to South Africa this June, I had the opportunity to listen to Dr. Bart Victor, a professor of moral leadership from the Owen Graduate School of Management and founder of Project Pyramid. This project conceptualizes the global population in terms of income as a pyramid––for example, 80 percent of the world population lives on less than $10/day––and Owen business students develop strategies to change the distribution.
So with this background in ethical leadership, Dr. Victor asked us: Why not vacation? What's the difference in value between that plane ticket to Johannesburg when it's intended for service versus shooting golf?
Our group of students stated our reasons for traveling with the intention of service. As tourists, we would miss out on:
• learning about the history and culture of particular countries
• experiencing the "reality" of countries
• giving, not just consuming
• developing an identity as a "global citizen"
• fulfilling a moral obligation
• fostering an attitude of humility
The second question is how to do service well. According to Dr. Victor, doing service well begins with regard to others, when we can positively answer the question, "Do I care about anyone besides myself?". It also involves the decisions we make. We need to understand boundaries of our possible choices, which are limited by time, available resources, and our individual skills. Project Pyramid encourages students to identify and exercise their capabilities and training: Whether they are doctors, lawyers, businesspeople, pastoral counselors, or historians, they should aim to make the most of those professional skills.
The third question is about the definition of poverty. The UN Committee on Economic, Social, and Cultural Rights defines poverty as a "human condition characterized by the sustained or chronic deprivation of the resources, capabilities, choices, security and power necessary for the enjoyment of an adequate standard of living and other civil, cultural, economic, political and social rights." Nobel laureate Amartya Sen describes poverty not according to income but by "unfreedom." If this is poverty, then our goal is to generate freedom!
Unfortunately, charity does not generate freedom. "When I look back on all of the years that I've been making mistakes, I realized that many things I initially thought were good ideas turned out not to be," Dr. Victor told us. He uses an example from when he was working as a community organizer in uptown Chicago; he realized that for a member of the family to hold a steady job was more impactful than any of his programs, but the only job he was creating was his own.
Likewise, many well-intentioned efforts to be "charitable" can deprive people of dignity and create dependence. In the words of Dr. Victor, "soup kitchens don't help people not need soup kitchens." It's the same problem encountered in the TOMS business model: the viability of its business depends on people needing shoes, so it's actually counterproductive to distribute shoes.
In an essay about charity v. lending, Dr. Victor and Woodrow Lucas write, "Charity works well to temporarily ameliorate the conditions of poverty by providing food, shelter and security… However, charity has been criticized for failing to transform the conditions that create and maintain poverty."
Dr. Victor shared with us the example of Dr. Mohammed Yunus, a Vanderbilt graduate (1971) and Nobel Peace Prize laureate. Following the civil war in east Pakistan (what is now Bangladesh), Dr. Yunus started micro-lending. Compared to simply giving away money, loaning is more pro-development. This is in line with the eight stages of charity as described by Maimonides. The lowest level of charity is to give "unwillingly," while the penultimate level is to give whole-heartedly and anonymously; there is no interaction between the giver and receiver, so the giver does not have the gratification of being known as generous. The highest level of charity goes beyond simply giving; it is partnering with someone living in poverty so that they can support themselves long-term.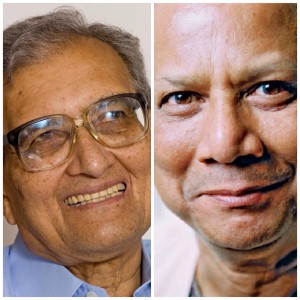 Finally, we discussed the difference between relief and development:
(1) Relief – In the wake of a natural disaster, service is a question of efficiency: the need is urgent and immediate, and the people on-site should be those who can do the job quickly and without needing to be housed, fed, etc. This is a case in which charity works: it "restores what the poor may lose as a result of crisis or catastrophe" (Victor & Lucas).
(2) Development – This is working with someone to continue the progress that they seek. It makes for a lifetime of work, but for a month it is what our group of 12 Vanderbilt students will be doing in South Africa.
So now, I reflect: What are the limits of my capabilities as a Vanderbilt student? What is the cost of my presence compared to the value I can contribute? How can I serve well?
These are the questions I will be considering in the coming months as I prepare for the trip.
On a related note, I wasn't even sure any of this was going to be possible until last week. Now, thanks to OACS financial aid, I only have to pay for my plane ticket!