Surprise in Music Literature class
Well I guess the story should start last night when I stayed up late writing a lab report for today. I usually don't like working at night but yesterday I had back to back classes and meetings until 10 PM, so there wasn't really any time to do my homework until after 10. Anyway, I woke up really early today, spent 3 hours in the biology lab then rushed to the medical center for a group meeting at the lab where I work. After that, I headed to Sarratt Cinema for my Music Literature Class titled American Popular Music.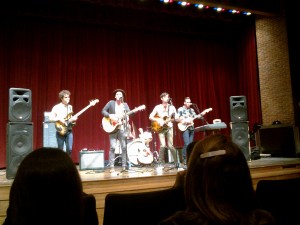 Today the surprise was live music during class time featuring a band called "John and Jacob". This is an up and coming band that lives in Nashville. The purpose of this cool surprise was to expose us to these young artists and to allow room for questions and answers about the music industry. Their music was amazing, to say the least and I really enjoyed the class session. It was the perfect way to unwind after a very hectic day. We got to ask the band some questions about the industry and what inspires them to write the music that they write. Plus we all got free CDs and Posters of the band!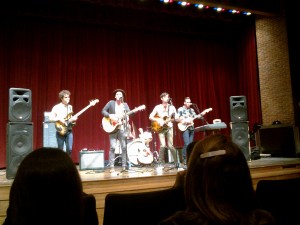 It seems like every day I love Vandy a little more than the day before, and looking forward to see what else Professor Fry has to offer in American Pop Music class.