Finals-we over
Hello hello!
The past month or so has been quite a whirlwind of experiences, but it is with bittersweet feelings that our semester has come to an end. I have not blogged since before thanksgiving break (ahhh) so let me give you a run down on what has happened since then!
1. Dodecs Fall Concert!: My acapella group had our semi-annual concert the day before Thanksgiving break, and let me tell you-it was a blast! It was a night filled with great music, a great audience, and lots and lots of fun. Click here to check out yours truly singing a classic throwback jam.
2. Sigma Nu Mountain Weekend and Semi-Formal: Two of my fraternities big events of the semester happen towards the end of the fall semester. The first is our annual mountain weekend, (which I blogged about last year), but this year we went to Gatlinburg again and it was quite a stellar time. Mountain weekend was a great opportunity to relax and spend time with my brothers before the chaos of finals became a reality. This year was my third and last mountain weekend :(, so I tried to enjoy every minute of it!
We also had our annual winter semi-formal on reading day's eve. It was at the Rock Bottom Brewery in downtown Nashville, which is a great venue that has a rooftop that overlooks the city!
3. Finals-This year, finals were not too bad for me. I had 4 tests (okay maybe that's a lot) but NONE of them were cumulative(!!!) and all of them were fairly spread out throughout finals week. This made my finals period relatively stress-free and actually-more relaxing than most weeks at school considering I was off the hook from class, my job, and all of the other activities I do on campus.
4. Road trip to Austin, Texas!!!: One of my suite-mates is from Waco, Texas (about halfway between Dallas and Austin), and happened to be driving home for the break. I had been wanting to visit Austin for quite a while, and my suite-mates sister actually goes to the University of Texas at Austin and he wanted to visit her, so he offered to give me a lift to Austin. Austin was AWESOME. It actually reminded me a lot of Nashville, except it was a little bit warmer and a little bit bigger. But both of the cities were very similar-the downtown areas were parallel and had lots of shopping, restaurants, and happenings going on, there was live music everywhere, and there were also restaurants with amazing food everywhere you turned! So if you like Nashville, you gotta like Austin (and vice-versa)!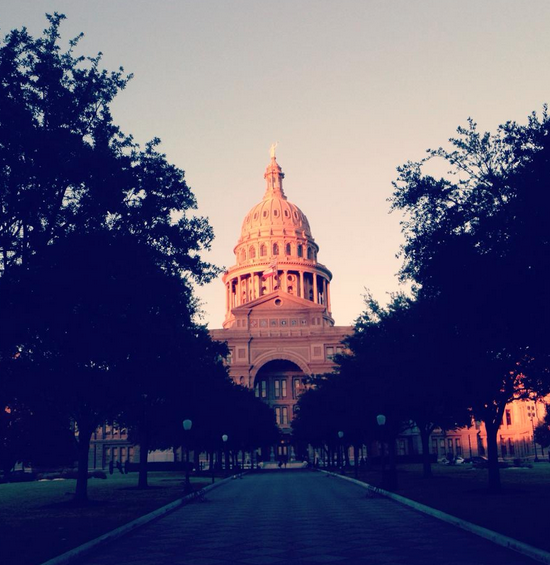 5. Winter Break-I have no plans except for netflix, eating, and sleeping. Essentially hibernating in my room.
Over and Out
P.S. Congrats to ED1 applicants who are coming to Vanderbilt next year!!!