Diwali Withdrawal-i
As I sit down and relax (I just finished my finals–whew!), my mind wanders to everything that has happened this semester. One of my personal goals this year was to try something new that I have never done before. This semester, I achieved this by performing in Diwali.
Diwali is an ancient Hindu "festival of lights". Here at Vanderbilt, students celebrate the holiday through an annual performance hosted by Masala-SACE, Vanderbilt's South Asian Cultural Exchange student organization. Diwali is the largest multicultural event on Vanderbilt's campus, and this year there were over 175 performers in the show. The performance showcased traditional Indian dances, musical acts, and a fashion show. I was a dancer in Bhangra, a high energy dance with lots of jumping, yelling, and squatting!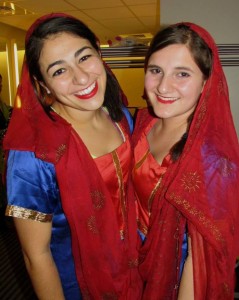 I was definitely surprised by all the hard work that goes into a performance. Our group of twenty-four students rehearsed four hours every week for about two months. While it seems like a big time commitment, I got to get to know some amazing people and it was a great way to relieve stress during a hectic week. Just a couple of days ago I did our routine with some friends to de-stress before final exams.
For me, the best part of the experience was the support I received. When I first told my family I was performing in Diwali, they laughed. However, my parents and older brother drove into town to see me dance. In addition, I had a lot of friends come to the show. There was a dinner before the performance catered by a local Indian restaurant, and I got to spend time catching up with friends and family.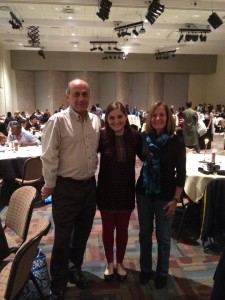 So what's next? After finding my inner Dancing Queen in Diwali, I think I'm going to get involved in another performing arts event. I'm currently signed up for Café con leche, a Latin dancing showcase hosted by Vanderbilt Association of Hispanic Students. I look forward to strapping on my dancing shoes once more and getting out of my comfort zone!