Blogging with the Stars
In case you didn't know, my fellow bloggers are super stars. On Wednesday evening, I had the fantastic opportunity to witness not one or two but THREE of my fellow bloggers in various performances on campus.
The first event was The Great Tap Thatsby, the very first showcase put on by a recently formed student organization called Tap That! Fellow blogger Samantha is on the board and choreographed an absolutely amazing routine and tapped her heart out. My friend Mary Kate, who prior to this semester had never worn a pair of tap shoes, was also in the show! It's amazing to see that not only does Tap That! have some super talented dancers, but they're also doing a great job teaching tap to those who have never done it before! I'm sure Samantha will tell you more about the show, so I'll leave it at this–it was an absolutely fantastic show!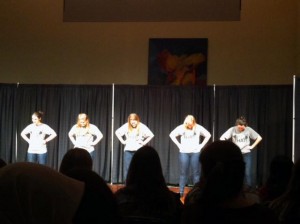 After that finished, I realized I still had a chance to catch the Melodores concert that was happening that evening. If you've followed my blogs over the years, you know I love me some Melodores. I was devastated because originally I thought I would be unable to make their fall concert, Melo Cyrus, this year–but it ended up working out!
Thus, I got to enjoy the vocal stylings of fellow bloggers Nathan and Rani. The Melodores sang their hearts out and Tongue 'n' Cheek did some improv during intermission, which was hilarious per usual. One of my favorite songs was an amazing version of "It Is Well with My Soul", sung by one of the newest Melodores.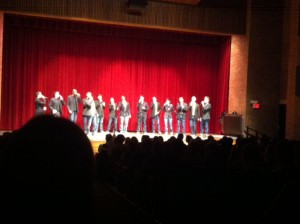 I love watching performances at Vanderbilt, and they're even better when my friends are involved. Inside 'Dores bloggers are crazy talented!