The Suite Life
By far my favorite part of this semester has been living in my suite. I absolutely love the girls that I live with and having a common room for baking!
This year I live in a Towers suite, which has two doubles and two singles, with six girls. Jodi, Julia, Taylor, Kelsey, and Candy have quickly become my best friends as we talk all the time. We've celebrated together (just yesterday Candy got accepted to study abroad in London next semester!) and had tons of heart to hearts, along with plenty of laughs. One of the things that I love about a suite is that there is almost always someone around that I can talk to, but if I need alone time I can go in my room.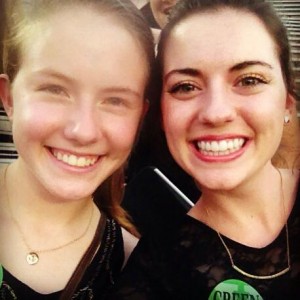 Towers suites have a common room with a kitchen, which has been a highlight this year. While some of my suitemates have the 8 meal plan so they use the kitchen a lot for cooking meals, I'm on the 14 meal plan, so I mostly just use it for baking. We are constantly baking in the suite, and it's always nice to come back and smell chocolate chip cookies. So far we've made: dozens of chocolate chip cookies, two pumpkin pies, red velvet cake, brownies, white chocolate covered Oreos, chocolate croissants, and cookie brownies. The common room has also been great for entertaining. Two weeks ago I had my friends over for pumpkin carving to get in the Halloween spirit. I love being able to invite my friends over to study or just hang out, and we don't have to be in my room.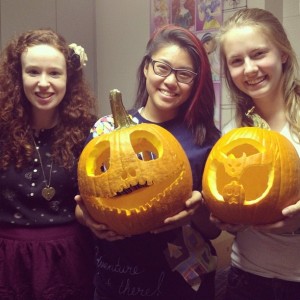 I'm so happy to be living in a suite this year and I'm going to miss these girls so much next semester when I'm abroad!