What I'm Listening To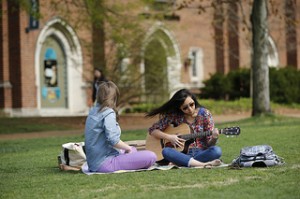 Inspired by the Admissions Officers, I'm writing about some great music I've been listening to lately.
Highlights: The Wire, Days Are Gone, Let Me Go
Highlights: White Teeth Teens, Team, Ribs
Highlights: Wrecking Ball, Drive, #GETITRIGHT
So those are a few favorites of mine right now! What are y'all listening to?