Home away from home
So it is now almost a month and a half into my freshman year at Vanderbilt University and I am having an exciting undergraduate experience so far. This post however is mostly going to be focused on what we here call Vanderbilt Visions.  First, I'd like to give a bit of context as to why I think this is such an amazing program. I am a graduate of the African Leadership Academy situated in Johannesburg, South Africa where I studied for the past two years. The Academy is a world-class, pan-African secondary institution that aims to educate and develop outstanding students into principled, ethical leaders for Africa.  There are close to 40 different nationalities represented on campus and as you can imagine, this makes for a lot of diversity! However, we had a program called the Advisory Family Program that was essentially created to build an environment that closely mirrors life at home. I can honestly say that it was an experience I will never forget because I got a chance to meet 7 of the craziest bunch of friends I was able to call family.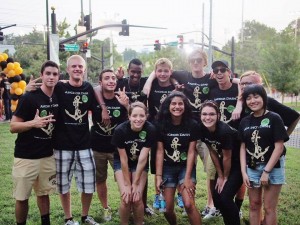 The Visions Program is similar in that it's a chance to start a journey with a group of people that you've never met and to make memories in each other's company.
When I got here, I was part of  Group 75 that is currently known as Hotspot NAU with fellow Inside 'Dores writer, Musbah Shaheen. Here was an eclectic group of people one was guaranteed to have loads of fun with. Under the fearless leadership of faculty VUceptor Gregory Barz and Student VUceptor Tsian, I had my fair share of good memories. Unfortunately though, my time at Hotspot NAU was shortlived and I had to leave and join a different group.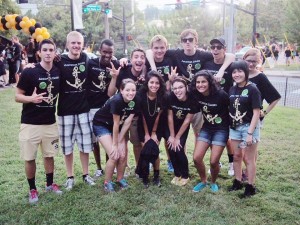 The moral of the story however is that this was an experience that had me meet a new and different group of people which, fundamentally, is what college is all about. Socializing, getting out of your comfort zone and trying out different things. Vanderbilt is all that and more and this was just a sign that there really are many good times and memories to be made in what I consider my home.