Moving in for the Last Time
Today, my dad and I left Miami Beach bright and early. We were planning to drive to Chattanooga and spend the night there before picking up my mom and sister at the airport early Friday morning. As it turns out, we were in Chattanooga by 4:30 PM and we decided to drive the final two hours to Nashville.
My last move in will be different from move ins past. First, I drove, whereas in years past, I have flown to Nashville. This year, I will have my car in Nashville for the first time. While definitely not a necessity, my car will allow me to explore this amazing city in my last year here.
Secondly, this is the earliest that I have ever moved in. I did move crew my sophomore year, but even then, I arrived on Friday evening. This year, though, I am in Nashville earlier because I need to be all moved in and ready to help my sister Brittany move in on Freshman move in day! It seems like just yesterday that I was amazed by the enthusiasm and efficiency of move crew. I am so excited for her to have the amazing CommonVU experience. By the end of the week, I know that she will be head over heels for this awesome place.
Finally, this year, I am living in a single. I am still living on campus, but this is the first time that I will not have a room mate. Many of my friends are living on my floor, but we all have our own rooms. I am definitely excited to have my personal space, but I will miss the company of my best friend.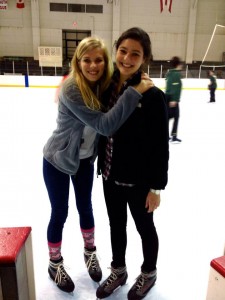 I am so excited for my senior year, and I cannot believe how quickly time flies!