Eurotrip
Hello, hello!
It has been quite some time since I have last blogged, but that is because I have been running around Europe like a mad man! Classes at the University of Edinburgh officially ended on April 5th, and students went on holiday from April 5th-21st. For my holiday, I had an incredible trip with some friends to Rome, Positano, Amsterdam, Berlin, and the Isle of Skye. So much happened during my trip! There was amazing food and weather in Italy, beautiful architecture and a cool culture in Amsterdam, lots of history and museums in Berlin, and a lot of sight seeing and outdoor activities in the Isle of Skye. I do not want to bore you with an essay about my break, so I thought I would share my experience via the pictures I took. Enjoy!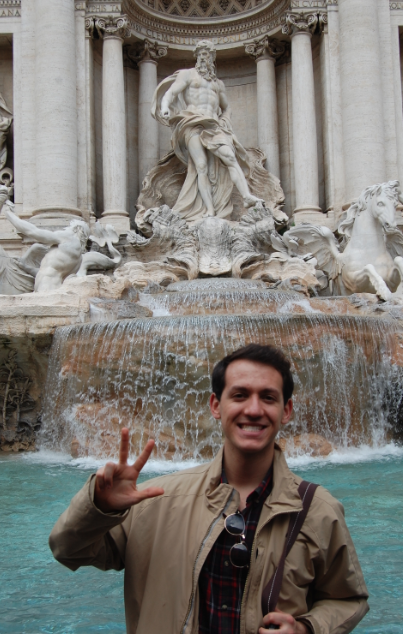 Foooooooooooood

Roman Forum! One of the coolest parts of Rome!

Double fisting gelato as per usual

Positano, the city of cats

Beach chillin'

Positano is a beautiful place

Nothing like fries on your pizza

Iamsterdam

Beautiful Amsterdam

Getting my fixed off Dunkin in Berlin (there is no dunkin in Scotland :0)

We got to see members of the Berlin Philharmonic play!

East Side Gallery, the longest strip of the Berlin Wall still intact.

Holocaust Monument

My friend will and I on top of the German Parliament Building

Isle of Skye, the last leg of my trip!

Scotland pride!