#vu2017
The excitement is tangible, dear readers, as acceptance letters have gone out to regular decision applicants this past Monday. You might think this doesn't affect the general population here at Vanderbilt or that we current students are long past the world of admissions and don't keep up with the news–but oh how wrong you'd be!
Campus has been buzzing recently with just how quality the class of 2017 is. For the current first years, this is their first time experiencing the fact they will no longer be the best and the brightest at Vandy. For wizened juniors like myself, we're prepared to face the fact that those younger than us just keep getting smarter and come from high schools where they were more and more involved. And that's great! I'm 100% genuine in saying that, because as Vandy keeps attracting the best and the brightest students, my degree keeps gaining in value–something that will definitely come in handy when I'm applying for jobs in a year or so.
This year, fellow blogger Nathan and I got the amazing opportunity to help show a little bit of Vandy life to the class of 2017. You should probably check it out. In fact, you'll see a lot of familiar faces on that page! Whether you're a potential member of the class of 2017 or you won't be applying for another five years, it's a super cool webpage.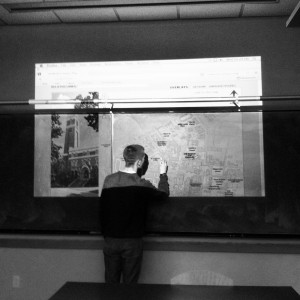 Here's the thing: as much as we upperclassmen like to joke that we get dumber and dumber every year, and mockingly drone how the new class is "the best class ever!…again", we are so excited. If you are a recently admitted potential class of 2017 member, we are especially excited for you. That's why we blog even when we're loaded up with coursework, why we make you videos on extremely tight deadlines, why we volunteer our faces for the website–because we've found something (many, many things) we love here at Vanderbilt and we want you, the best group yet, to come find things you love here too. And when you truly love something, you want to share it with everyone–that's why we're sharing Vanderbilt with you. And maybe someday, you'll even join our team and share what you love about Vandy right here on the blog. =)