Vanderbilt: Under Construction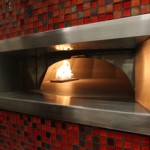 Every time I walk to work, to Barnard Hall where I work as a alumni caller, I have to walk across a long stretch of campus. I never cease to be amazed by how the renovation work on campus is progressing. It is as if the campus is slowly evolving. Rand Dining Hall and Sarratt Student Center just got a 'face lift', as I like to call it, and now includes more dining options, a pizza and salad bar, and spiffy looking student organization and study spaces.
There is more coming! When I talk to seniors, they are always a little sad that they will not get to take advantage of the upcoming renovations on campus. This past weekend I went to a bowling alley for the first time. It was the oddest experience! I had to have the little gates, usually only used for kids, pulled up. There was some judgment from the cashier. But, as weird as it was, playing a game whose object was to roll a ball to hit a bunch of obscurely shaped bottles was actually quite fun. I frequent Vanderbilt's Student Recreation Center since it is right across the road of my Morgan Hall apartment. It is being expanded to almost double its original size to include more facilities. Of the many new features, the renovations will include a bowling alley! What? Yes, our school, who has a fantastic bowling team (we are consistently ranked in the top ten), will have a four lane bowling alley come fall semester. Now, I won't have to take that long trip to practice my newfound favorite activity!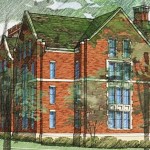 Many of you know about the Commons experience. Vanderbilt has made the decision to renovate the Kissam Halls to what they will call "College Halls". They will be very similar to the Commons. Not only is the location of these Halls beautiful, but it will allow for the expansion of the "living and learning experience" of the Commons' freshman experience to the entire undergraduate experience. The "living and learning experience" is a way that Vanderbilt is pioneering the evolution of the residential experience to become a experience that is conducive to student learning opportunities and community building, such as student organization projects and co-living with faculty. I am pretty pumped about these new renovations!