Snowballs in the Amphitheater!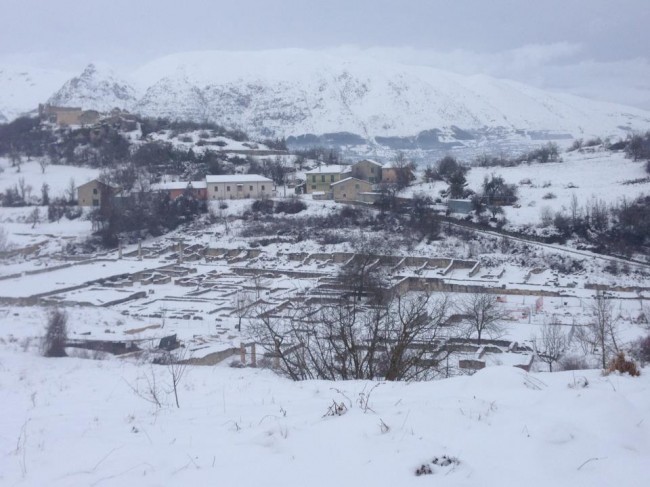 Last week I had the chance to visit Alba Fucens, a military settlement outside of Rome that was founded in the late 4th century CE and used as an early way to make sure Rome's local enemies would be carefully watched.  We drove about an hour up into the mountains where there was tons of snow covering the ruins.  After completing a group activity of trying to identify the ruined structures in the snow, we decided that we couldn't let all of this great snow go to waste.  So….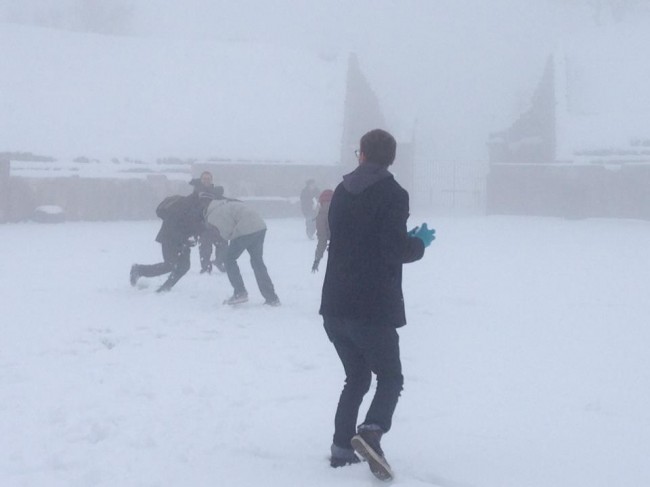 …we had a huge snowball fight in the amphitheater!  Now, how many people get to say that they've done that?!  The month that I've been in Rome so far has been one of the most spectacular of my life, but this memory in particular I'm sure will stay with me forever.  Just as I was starting to get upset that I was missing all of the great snow at home from Nemo (though I guess I'd be at Vandy anyway) I had a great chance to play in the snow.  And the best part?  We drove right back down the mountains back to 50 degree weather, so we didn't have to deal with that inconvenient part of snow.  You know, like the 1 inch of snow that sometimes shuts down every school in the Nashville metro area (except Vanderbilt of course.)
As much as I miss Vandy, I could not be happier to be here in Rome where ruins from 2 millennia ago can now serve as my bunker to hide from an impending snowball.