Consider Me Inspired
Many a time, I pray for inspiration.  Sometimes, music majors get down in a funk about practicing, as it seems like there's no point in sawing away at our expensive, hollowed out pieces of wood and we suffer from a death of motivation.
I first encountered Johannes Moser when he performed the Schumann Cello Concerto with the Berlin Philharmonic.  On Youtube, that is.  That three minute clip was so inspiring that I ran to the practice room and practiced for an hour and a half.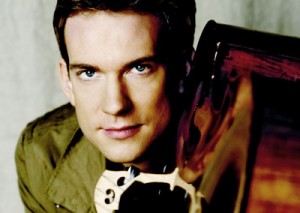 Giancarlo Guerrero, the conductor of the Nashville Symphony, had come to Blair a few weeks prior to talk to the Blair School about the Symphony, explain why he loved what he did, garner our feedback, and take song requests for the coming seasons.  Afterwards, I shook his hand, thanked him for coming, asked about Mr. Moser, and his face lit up as he talked about working with Moser on a modern piece for electric cello, which sounded super epic.
Then Professor Wang, our most wonderful cello professor, succeeded in arranging for Mr. Moser to have a master class here at Blair, since he was coming to perform the Shostakovich Cello Concerto with the Nashville Symphony.  Blair offers so many fabulous master classes.  This year, the cello studio has really had some phenomenal people come.  Amit Peled, from the Peabody Institute of Music, and Sarah Sant-Ambrogio, cellist of the Eroica Trio, have both graced the Blair School with their wise and engaging words.  In the past, Steven Doane, Laurence Lesser, and Steven Isserlis among others have awed the cello studio.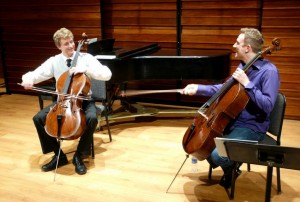 The Moser master class, are essentially a time when we watch our peers partake in a one-on-one lesson in front of an audience,  was spectacular.  He worked with us on moving during a performance, musical ideas, vibrato intensification.  The best moments for me, though, were when he'd effortlessly demonstrate how he thought the passage should be played and some deep, gorgeous tone would be emitted from his Guarneri.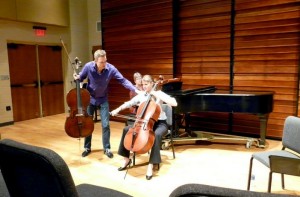 After a lovely meal at P.F. Chang's on Saturday, a group of us sallied over to the Nashville Symphony's "Harmonic Convergence" concert, where they performed Charles Ives' transcendentally effervescent "The Unanswered Question" directly after Arnold Schoenberg's "A Survivor from Warsaw", which was movingly narrated by George Takei.  I was blown away by those first two pieces, but the highlight for me was most certainly the Shostakovich.  It was a physically engaging adrenaline-ridden masterpiece of a performance.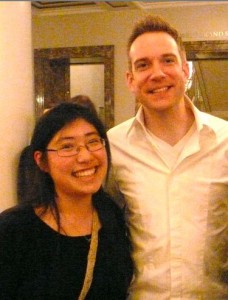 Not only has he inspired my cello playing, but he's also inspired me to write a blog post.  I think this is most certainly an answer to prayer.