Bringing in the Best
On February the 6th, National Signing Day will take place. It is a day when high school seniors can sign a binding Letter of Intent to play College Football at an institution of their choice. It is an important day for college football because this is the day that more or less decides who will play for your school for the next 4 years. It is imperative that you bring in the best players every year so that when your current players graduate, you will have players who can fill in the holes that the college seniors leave behind.
Traditionally, Vanderbilt has not been a very good recruiting school. Our lack of history and prestige in the sport has kept us from getting the best players. However, under the reign of our new leader, we have been able to transform the culture and the stigma that surrounds Vanderbilt Football. People talk about how James Franklin has turned around Vanderbilt Football by taking us to bowl games and having a winning season, but, I believe that what Coach Franklin excels at is on the recruiting trail. And, it shows. Last year, Coach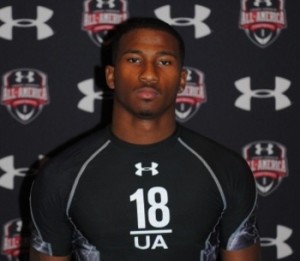 Franklin brought in Vanderbilt's best recruiting class in the history of the program with coveted ESPN Top 150 recruit Brian Kimbrow, Vanderbilt's first Four Star Recruit.
At the moment, Vanderbilt has a Top 25 recruiting class (17th place) with 10 Four Star Recruits based on verbal commitments. We are currently again on pace to have the best recruiting class in Commodore history. Much of this success can be attributed to James Franklin and the "New Era" that he has brought us into. A big factor that has helped in this recruiting success is that Vanderbilt offers the Best of Both Worlds. By committing to Vanderbilt, not only can an athlete play in the SEC, the best college football conference in the country, but he can also receive a top 20 education all for free. The last point is extremely important as only 1.7% of players who play football in college turn pro and so, education should be something that people think about when they commit to a college to play sports. So in short, if you're an athlete you should commit to Vanderbilt because you'll still be able to play the sport that you love while also getting a degree that will hold a lot of merit once you graduate.
As can be seen by the current recruiting success, Vanderbilt Football is truly a program on the rise and football games are only going to get more exciting as the years go by and the team continues to improve. I have full faith that we can continue to improve into a football program that won't be referred to as the "Doormat of the SEC."
Change is coming. Anchor Down.