The Grammy Nominations Concert!
Tonight, on this lovely Wednesday evening, I had one of the best experiences of my life. What could I have done that was so great? I went to the Grammy Nominations Concert, which was at Nashville's own Bridgestone Arena (RIP NHL season). And the best part? I got to go for FREE!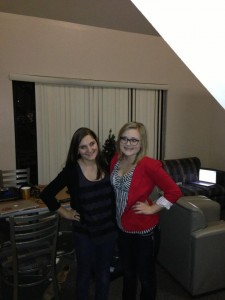 You might be wondering how I scored such a great deal. One of my friends won tickets for her and three friends from the Vanderbilt Programming Board (VPB). The VPB is a student organization that is responsible for planning events on campus, such as Homecoming, Commodore Quake, and the Rites of Spring music festival. In addition, they provide access to off-campus opportunities such as tonight's event. My friend read about entering to win tickets to the concert through a VPB e-mail, and she ended up winning! I'm thankful she invited me to tag along.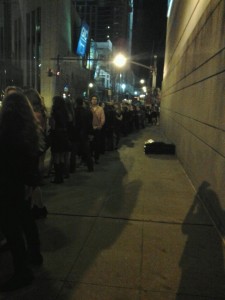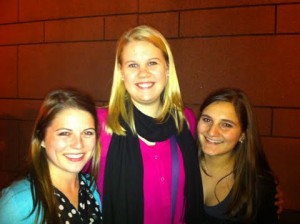 This has been the second concert that I have ever attended! It definitely exceeded my expectations. I got to see performances by Hunter Hayes, The Band Perry, Ne-Yo, Maroon 5, Luke Bryan, and fun. In addition, I finally fulfilled a must on the Vanderbilt/Nashville bucket list: see Taylor Swift in person! It was also fun to be on TV; the show was broadcast live on CBS. I can't describe how amazing the concert was in words, so here are a few pictures from the show. I learned two important lessons today: take advantage of the Music City, and check your e-mails from VPB and other Vanderbilt organizations. You never know what Vanderbilt could be offering!