Finals…Finally Done
Today was the last day of final exams here on campus, and of course I my Intensive Latin final (probably my most challenging final) today.  While most of my friends have been packing up to head home, I have been practicing declining Latin words.  While they were celebrating the end of the semester, I was reviewing which verbs are deponent.  It is all worth it now though, with all of my finals completed, I can now totally relax….and by relax I mean frantically pack up everything in my room since I'm not going to be here next semester.  Check out this Saturday night mid-packing view of my room.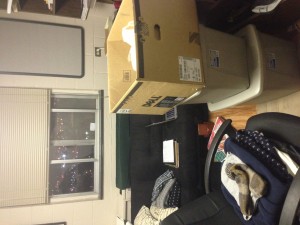 After my final today, I got a chance to celebrate by going to McDougal's Chicken, which seriously might be the best chicken strips I'ver ever had.  I always go for the 5 strip basket with Barbeque, Gold, and special McDougal's dipping sauces.  This place is a Vanderbilt favorite located right in Hillsboro Village within a 5 min walk from campus.  There is nothing quite like finishing a great semester at Vanderbilt with good food and good friends (even if we are all too wiped out from finals to have great conversation.)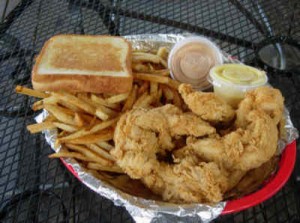 I think I'll even miss the stress and release of Vandy final's week when I'm abroad next semester, but I'm sure I'll take that back next time finals roll around.  For now, its just good to be done and headed on a break.