Thanksgiving Break Tales
It's hard to believe that Thanksgiving Break is already over. A week away from Vandy has certainly been relaxing, but I am happy to be back. Probably one of my favorite things to do while I'm home is catch up with my high school friends.
If you noticed a gnome in a couple pictures from previous blogs, that's Johann! My friends and I go to schools all over the country, so last year we started passing him around for fun and to stay in touch. So far, he's been to DC, NYC, New Jersey, Miami, Wisconsin, Iowa, Chicago, and now Nashville! His next trip is to LA. He even has his own blog that is updated at each place that he visits. For his trip to Nashville, I took him to Chipotle on Halloween. My friend, Miriam, and I also took him on a tour of Vanderbilt's beautiful campus on a lovely fall day before we left for break.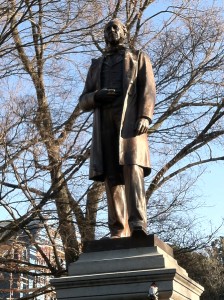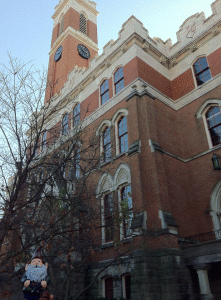 It's been great to catch up with my friends and hear about their experiences in college. Thanksgiving was wonderful too, although I'm not a huge fan of turkey. I even went shopping on Black Friday for the first time ever this year. It was in the afternoon though, after all the crazy crowds had left. My family put up and decorated the Christmas tree yesterday and I am so happy that it is the season for Christmas music. It's been so nice to spend time with my family this week too.
Unfortunately, Thanksgiving break always seems to go a little too fast. I still have a pile of work I meant to get ahead on. In the next week alone, I have two tests and a paper due. There are two weeks of classes left and then finals begin. But I will be home again in a short 18 days!