Why Wait? Applying to Vanderbilt Early Decision
More often than not, I can be very indecisive. My excuse is that I don't want to make a decision that I will regret. However, there has been one defining decisive action I have taken that I will never regret, applying to Vanderbilt Early Decision. There are multiple reasons why I decided Vanderbilt was the school for me:
Academics: Vanderbilt is a premier academic and research institution. In the U.S. News Best Colleges Rankings, Vandy is ranked #17 overall. From my experience here, I can say Vanderbilt truly does deserve this high ranking. The academic environment on campus fosters intelligence and fuels students' desires to strive for excellence. Student to professor ratios for classes are smaller than other academic institutions, and each professor is committed to helping students succeed by providing office hours and other help sessions. In addition, Vanderbilt's graduate programs, such as the Medical School and the Law School, provide numerous opportunities for undergraduates to become involved in research. Vanderbilt is dedicated to not only providing its students with a world-class education, but provides them with many resources and opportunities to prepare them for their future career paths.
First-year Experience: I have an older brother who attends Vandy, so I became familiar with the campus two years before I started applying to college. One significant feature of Vanderbilt that drew me to apply early was the first-year experience. The Commons is a campus exclusively for first-years. The community formed by this environment is unbelievable. The ten Houses each provide a unique living experience, and interaction between these Houses fosters a sense of camaraderie within the whole first-year campus. In addition, the Vanderbilt Visions program provides resources to ensure a smooth transition into college life. With a student and faculty mentor, and seventeen fellow peers, students are able to overcome obstacles and enhance their college experiences.
Sports and Education: I was raised my whole life in a Southern college town, where college football is an all-encompassing event. While I wanted to attend a school with Division 1 sports, I also wanted to attend a school that focused heavily on academics. Vanderbilt is an institution which highly values education while hosting numerous D1 sports teams in the SEC Conference (the BEST conference). In addition, Vanderbilt having a football team allows me to be involved in marching band, an activity I was very active in during my high school career.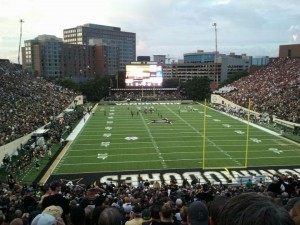 Location: Coming from a small town, I knew I wanted to attend a university located in an urban setting. However, I wanted to attend a school with a campus that is secluded from the hustle and bustle of the urban life. Vanderbilt is the perfect mixture of these two settings. The campus is located less than two miles from downtown Nashville, allowing students to be fully immersed in the local city life. On the other hand, while walking on campus the flora and the tranquil scenery seem worlds away from the city life. These two settings create a unique location for Vanderbilt that gives students the best of both worlds.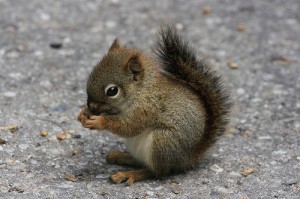 These were the four main reasons that Vanderbilt stood out among other universities when I began the college application process. Of course there are many more (such as the FOOD), but I believe these are the four defining factors that made me decide "why wait?" The deadline for Early Decision I is approaching (November 1st), and if you have completed the application and are hesitant, I say go for it. Applying early to Vanderbilt was the wisest decision I ever made. Haven't started the application? It's not too late! Vanderbilt has two Early Decision periods, and the applications for Early Decision II are due January 3rd, 2013. If you have any questions about applying Early Decision feel free to e-mail me at alexandra.b.khodadadi@vanderbilt.edu. Good luck with the application process!