Once Upon A Dream: My Night with The Sleeping Beauty
This past Saturday, a friend from high school (and Belmont student), Emily, and I went to see The Sleeping Beauty at the Tennessee Performing Arts Center (TPAC). It was put on by the Nashville Ballet and was done spectacularly! This was my first ballet, so I was beyond excited!
We began our evening by having a classy dinner at Cabana on Belcourt. Then, we hit every red light on the way downtown and ran into valet problems which caused us to be about one minute late. Luckily, we still got to our seats, out of breath and exhausted!
Prior to seeing the show, I had read that historically The Sleeping Beauty was a long and extremely difficult show for the performers due to how much time is spent on pointe.  Also, the role of the evil fairy Carabosse is typically performed en travesti (or by a man dressed as a woman). Former company member Eric Harris portrayed Carabosse for the Nashville Ballet production and did a flawless job!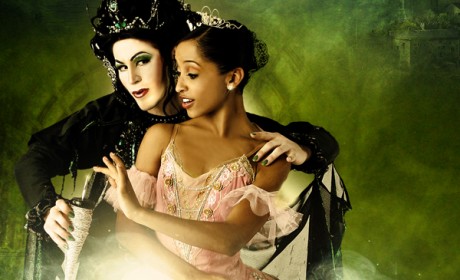 I was captivated by this ensemble and especially by the Beauty herself.  Kayla Rowser played the role of Aurora the night that I went. One could absolutely tell that she had both earned and worked tremendously hard for such a role. From the moment she entered the stage, one could tell she was strong, graceful, confident, and truly shined.
The production featured mime, most of the original choreography from hundreds of years ago, and appearances from characters such as Puss in Boots and Red Riding Hood.  Not to mention, (coming from a college theatre dork) the lighting, set, and special effects were top-notch!
All in all, the night and the show were beautiful. The rest of the Nashville Ballet's 2012-2013 season includes The Nutcracker, Romeo & Juliet, and Macbeth (one of my favorite Shakespeare tales). The Sleeping Beauty hopefully will not be my last experience with the Nashville Ballet!