Family Weekend at VU!
This past weekend at Vanderbilt was family weekend, and I was fortunate enough to be visited by both my mom and dad, as well as my older brother Nick. Unfortunatly, my little sister Tals could not make the treck down to TN because of school and soccer but nevertheless my family and I had a great weekend!
My parents and brother flew into Nashville from Albany on Thursday morning. I was busy with class and work in the morning and afternoon, but I met up with them at their downtown hotel at around 5pm. After a quick bite to eat, my family split up for the evening; my dad and brother went to the Tennessee Titans game, while my mom and I made a trip over to the Tennessee Performing Arts Center to see Madame Butterfly. Madame Butterfly is very well known in the opera world, and it is currently ranked number seventh on the 'most performed operas in the world' list. The plot is a little confusing, so I won't bore you with a synopsis, but if you are interested feel free to check out the Madame Butterfly Wikipedia page.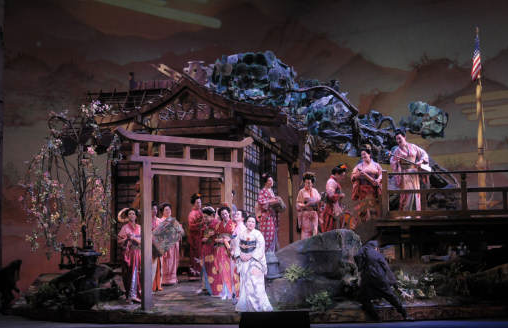 Because I was in class for a good chunk of the afternoon, my parents killed some time by walking around campus. They also sat in on an information session that outlined the 3-day Vanderbilt graduation process. Vanderbilt had a great number of important and informative information sessions (like the one about graduation) that many parents sat in on while their kid(s) were in class on Friday. After I got done with class at 3pm, my family and I walked over to commons for the Fall For the Arts festival. The festival, which was just one of many activities planned for parents weekend, had great food, live performances from vandy students, and a few tents filled with arts and crafts. There were also a few local venders selling their very own art work and jewelry. After the Fall for the Arts Festival, my parents and my brother attended the annual Athenian Sing concert, to watch my very own Acapella group, The Vanderbilt Dodecophonics, perform! Athenian Sing has been a tradition at Vanderbilt since the late 1930's. The concert consist of 12-15 of Vanderbilt's performing arts groups that come to perform for vanderbilt students, faculty,  family, and the greater Nashville community. Every group got about 5 minutes to showcase themselves, and the top three groups (as picked by a committee of judges) get to donate a portion of the ticket sales from the event to a charity of their choice. While I was sad that my acpella group did not place, we still had a great performance, and it was awesome getting the chance to perform for some of our parents. After the Athenian Sing, my family and I headed over to Sunset Grill in Hillsboro Village for a late-dinner. Luckily we made reservations ahead of time, because the restaurant was packed with so many Vanderbilt students and their families. Anyways, our meal was great! My mother had a burger, my father a salad, my brother some gourmet nachos, and I had a wonderful bowl of vegetarian pasta. Sunset Grill is one of the great restaurants that are included in Vanderbilt's Taste of Nashville dining program, so Vanderbilt students can actually pay for their meals with their vandy cards. Fortunately this time, my parents spared me from having to spend my last remaing dollars of meal money.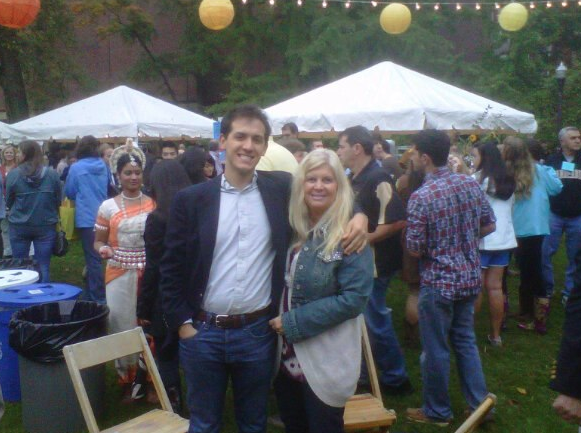 After breakfast on Saturday, my parents and my brother headed to my fraternity, Sigma Nu, for a parents weekend tailgate. It was a great way for some of the parents to get to know one another, and to eat some food and hang out before the big game. My parents and brother then came to the Vandy vs. Florida game with me. Although we lost, it was a great game, and the stadium was absolutely packed. It seems that more and more students are attending each game, which is awesome! After the game, my family grabbed some pizzas at Pie in the Sky. Pie in the Sky is a great pizza/italian joint right behind the law school. It was my first time at the restaurant, but I know it won't be the last!
My weekend with my parents and brother was awesome, and I am so fortunate and happy they came to visit me. I miss them already! I hope they had as much fun as I did!
Until next time,
Luke