Note to self: slow down
Four weeks into the semester. By now, most of us are probably already busy taking our first test or handing in that first essay assignment for class. As professors slowly start picking up the pace of the semester by increasing our workload, a lot of us can't help but let the stress accumulate. Anxiety level? Very high. Things on my to-do list for the weekend? Very full. I have two tests next week for my psychology major. Should I be worried? Probably, and I already am. Sure, they say you still have the weekends to catch up on sleep and everything else, but sometimes, having two days of no classes doesn't seem enough. With so much that is going on around us, I think a lot of us tend to forget to take a break or just slow down once in a while. We always think about the next test that is coming up, the next semester of classes that we need to take, the senior year of our undergraduate lives, the next step to success. And even now, my perspective on life tends to be so futuristic that I miss the littlest things around me.
So I say slow down and live the present. Enjoy the Vanderbilt campus, and enjoy the time you have here. The fact that you're here in Vanderbilt is already a big accomplishment, so relax a little. While I do feel like I had a lot of fun during my first-year in the Commons, I also found myself excessively stressed over getting good grades and choosing the right courses that supposedly would guarantee me a happy future. There were a lot more days that were spent in the library than in downtown Nashville or under the sun. Don't get me wrong; I'm not saying that a good GPA and a rigorous coursework isn't worth the effort — how well you do in class definitely determines which graduate schools you can get into. I'm only saying that stress and academic success aside, we should also appreciate that we are students of a prestigious university, with a beautiful campus that is surrounded by vibrant city. Because even if these four years feel like they will last forever, they'll be over quicker than you think, and you will miss all of this.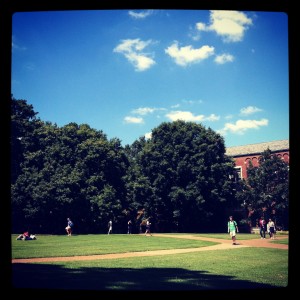 Take advantage of what you have here. Try to do things just because. Walk on the green grass on Alumni Lawn, grab a cup of coffee and have some down time with your friends. Go to Commons at 12 am on a Saturday just to play foosball, to use your meal and just fool around like the good old freshmen years. Enjoy that summer sunshine you will definitely miss when the cold wintery air hits. Take pictures of the Vanderbilt trees changing color. Party it out like there's no tomorrow. Take advantage of the Music City — they have around 20,000 concerts a year! Visit the Cheekwood Botanical Garden.. or just get a book and read for the sake of reading. Do crazy things you probably won't have the guts to do when you're not a college student anymore.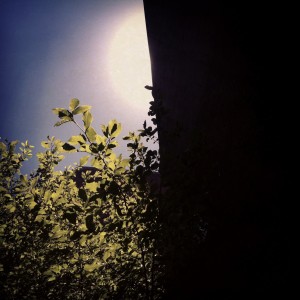 And trust me, everything will be fine.
Toodles,
Bonnie