Food Galore!
Vanderbilt does a pretty good job keeping us busy with not only academics, but also with volunteer or service projects, intramural sports, greek life and all the other opportunities that this place has to offer. While some of them are always fun, even the activities we love doing start to overwhelm us as they pile up and turn into solid commitments. So what do I do whenever I am on the verge of becoming insane because of my classes, work, and student organizations?
The answer for me is always, ALWAYS, good food.
During the very first semester of my time at Vanderbilt, I rarely left Commons or Rand Dining because of my overly generous first-year meal plan. Vanderbilt Dining provides really healthy and delicious food, I'll give you that. But after several months of eating just dining food, I began craving for something different, something not Commons or Rand, and thus my search for comfort food began..
To my surprise, I found so many decent restaurants outside the Vanderbilt campus, many of which were already a part of the Taste of Nashville program! For those of you who don't know what Taste of Nashville is, it's a program that includes a variety of restaurants around our campus. Why should you even care? Because for these restaurants, you can use Meal Money (aka your Commodore Card) to purchase food! Some of these restaurants let you make your order online (which is good news for those of you who hate making phone calls like me…) and even deliver the food for you to wherever you are on campus — something I always ended up doing during the week before final exams…
Here are some of my favorites from restaurants off-campus: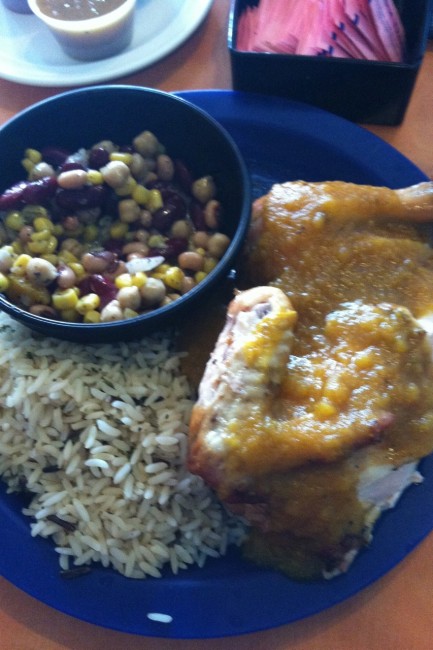 Calypso Cafe is one of my favorites! It's very close to West End Avenue, and although they also offer sandwiches, salads and soup, they are famous for their chicken. This is my half chicken with Jamaican curry, corn and bean salad and rice! Definitely one of my favorite weekend brunch menus. Give it a try — after all, all it takes is you, a good friend, and your commodore card (since it's a part of the Taste of Nashville)!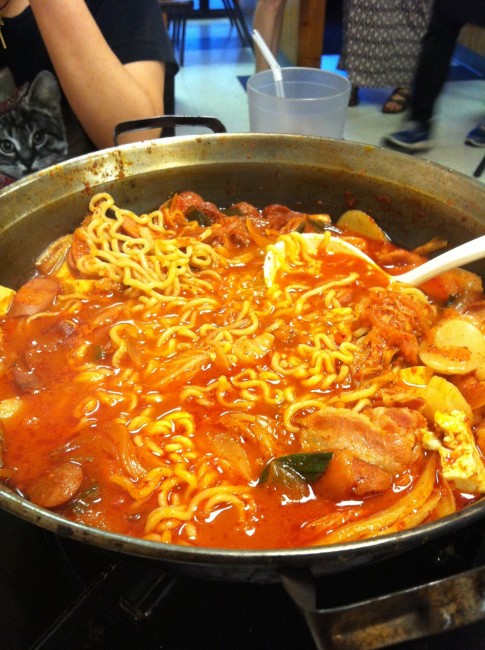 Whenever I want to eat something that most closely resembles my grandma's and mother's food, I go to the nearest Korean restaurant with my friends. This dish is from Korea House, which is located at 6410 Charlotte Pike! The soup is a combination of spicy kimchi, ramen noodles, sausages, tofu and ham.. My Chinese friend really wanted to go eat some Korean food last weekend, so we ended up here!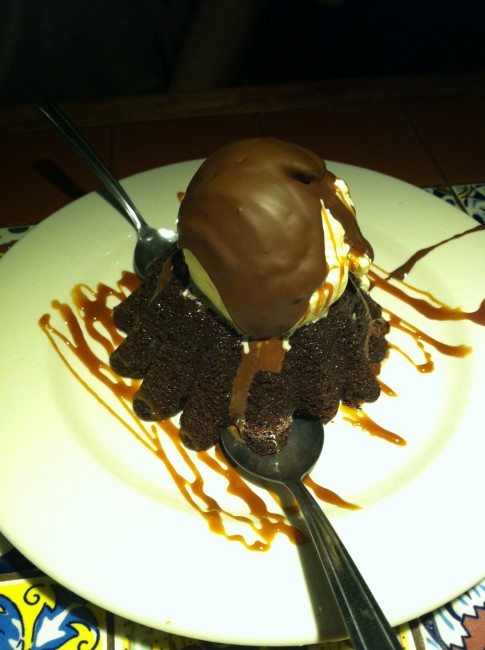 I really missed hanging out with my first-year roommate (she lives in Vanderbilt Hall, which is quite the distance from Blakemore house), so we decided to catch up while eating dinner at Chili's. Chili's is one of my go to places for dinner, mainly because I consider it to be off-campus but at the same time it is very close from campus. Plus, Chili's is on the commodore card! My roommate and I had a good time talking and updating each other, and also enjoying this DELICIOUS molten larva cake.. Yes, it is vanilla ice cream, chocolate syrup, and soft brownie all combined. It's heavenly, try it yourself!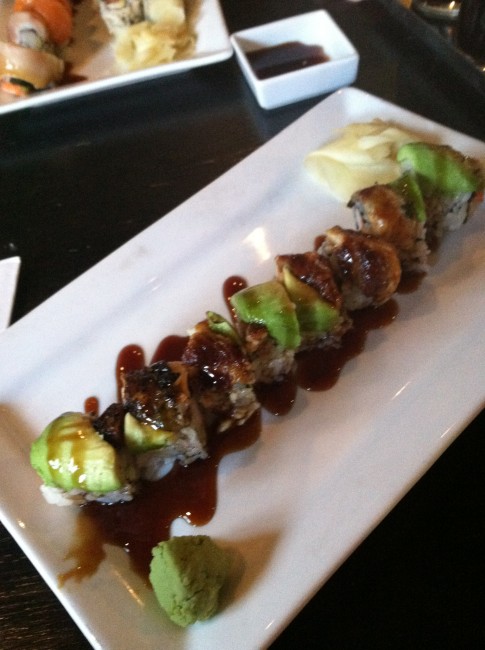 And last but not least, Zumi Sushi!! Hopefully by now you have realized how much love I have for any kind of Asian food. I love Korean, Japanese, and Thai, Indian, everything! No matter how much I get, I never get sick of them. I was so happy when I came here with my friend for the first time a day before Fall Break last year. I love their sushi and rolls, and they definitely love us.. because the last time I checked, they had a roll named after Vandy, "black and gold." If you don't like the idea of eating raw fish, maybe this isn't the place for you. But for those of you who love Japanese rolls, I recommend this place!
For those of you who crave something other than dining food — good food is definitely out there! So grab your friends, hold on to your hungry stomach, and explore off-campus for a bit, because it definitely will not disappoint you.
Toodles!
Bonnie