What will arrive in semester five…
By the end of the day tomorrow, I will have completed more of my undergraduate schooling than I have left. That's a scary thought. Thankfully, there's a whole lot of excitement and awesomeness that's going to be packed into these next two years. Here's a little sneak peek of my classes for the upcoming semester, because I love both previews and lists: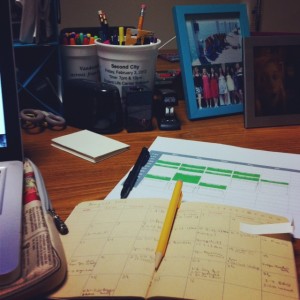 Warning: I haven't actually gone to any of these classes yet, so they are not set in stone and are subject to change during the add/drop period.
1. ENGL 206-Intermediate Poetry Workshop: Strange thing about this class is that I've actually already taken it. However, because writing workshops are heavily based on student work, each one is different and so Creative Writing majors can take a class more than once. This semester, it's also with a different teacher, so I'm really looking forward to it because I loved my last poetry workshop.
2. ENGL 208A- Representative British Writers: I'm studying British literature from the beginnings till 1660! This probably doesn't excite you as much as it excites me, but I'm really looking forward to getting a solid grounding in Brit lit from this course.
3. ENGL 214A- Literature and Intellectual Movements~Catastrophe and Enlightenment: This semester, I'm taking an English honors seminar for the first time. And while it is incredibly frightening, this topic also sounds really fascinating. There are also seven books for this class. This is also my very first class tomorrow. Eek.
4. CMST 254- Methods of Rhetorical Analysis: Honestly, I don't know exactly what this class will look like, but I think it examines different critical perspectives of rhetoric.
5. MGRL 190- Principles of Marketing: I am extremely legitimately excited for this class! Marketing is what I'm looking at as a potential career path, so I'm really hoping I love this course.
For my Leadership and Organization Minor:
6. HOD 1200– Understanding Organizations: I also am not exactly sure what this class will look like, but my classes for this minor so far have been interesting and really practical, so I'm looking forward to it.
Well, that's all 18 hours of it! As always, it's going to be a challenge, but at least I know I'll enjoy it! Here's to me hoping I survive semester five!