Summer Research Close
Thursday was the last day of my summer research endeavors at the Vanderbilt Medical Center.So, Thursday was supposed to be the final day of my summer research at the lab however, I fell ill this morning and I actually was not able to make it to work. That was slightly unfortunate, however, it will not be the last time I see everyone from the lab because Dr. Kearney gave me the opportunity to stay during the school year and to continue as an Undergraduate Student Worker. I accepted the offer and will continue to work in the Kearney Lab during the school year.
Anyways, I think that my time spent during the summer participating in research was time well spent. I enjoyed my time there and learned how to do many different things within the lab whether it be from autoclaving to running PCRs to putting ear tags in mice.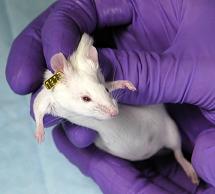 I hope to be able to continue using these skills that I have acquired during the summer while working in the school year and to learn more about this field of research. I encourage other students to also get involved into research as soon as you can as it is a great way to get some experience under the belt even if it lasts only a summer. Fortunately for me, I will be able to continue my research and hopefully it will lead to more open Dores in the future.
If you want to get involved in research, email me at jae.g.maeng@vanderbilt.edu and I will give you more information on how to get involved!