London Lectures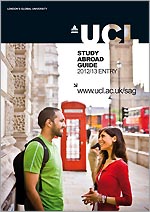 Classes start tomorrow at Vandy and while my classes in London won't start until September 24th (no complaints), I've looked into classes I might take at UCL.
While abroad, I have to study courses that apply either to my major or minor (I can take other classes, but I won't get AXLE credit). So far I haven't found any theatre courses online but I'm hoping when I go through orientation I'll find a theatre class I can take! Here are a bunch of neuroscience related courses (or lectures, as they call it) that have been approved by Vandy:
I'll most likely take three or four of these courses—if I take three then I'd take a fourth in another department and it will be the equivalent of taking 15 hours at Vanderbilt. I won't actually register for classes until I cross the pond but my friend who went to UCL last year said she didn't have a problem with classes filling up early.
Also I know it looks like I'm trying to take easy classes because they all start with the number 1 or 2, but in England students start to specialize in high school and essentially complete all general education requirements. By the time they reach college, they're already past all the introductory courses. So even though I'll be taking 1000 and 2000 classes, they should be at the perfect level for me.