Declaring a Major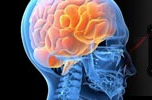 In the College of Arts and Science, students must declare a major by the end of sophomore year. As of last week, I am officially a Neuroscience major.
Since I have pretty much mapped out what courses I want to take for the next few years, I figured I should go ahead and declare to start reaping the benefits, like priority in signing up for classes I need for my major, getting connected to a lab I can work in, and switching to a better-equipped adviser.
The process was surprisingly easy and anticlimactic. I set up a meeting with Dr. Leslie Smith (who was actually mentioned in my Neuroscience blog last semester!) because she is hilarious and I'm taking all the classes she offers. We filled out a few forms, went over some guidelines, and she set me up with the Neuromajors group, which will be meeting in a month or so to talk about the best classes, opportunities for research, etc. It was exciting to officially say I'm majoring in Neuroscience; I feel so grown up!