Summer Summary
Hey everybody! I know I've been MIA lately, but I've had a surprisingly busy summer! I'll try to catch you up on some of my adventures:
Nannying—This whole summer I've been a nanny for an 8-year-old, 6-year-old, and 6-month-old. It could be a little tiring but the hours were great and who doesn't love getting paid to discuss Disney all day?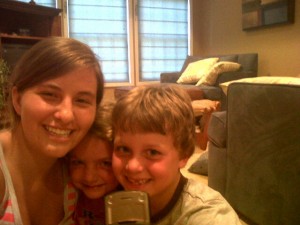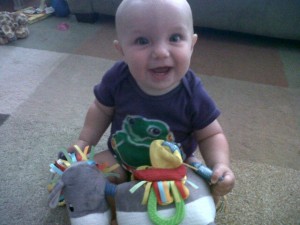 Skydiving—I finally went skydiving! It was soooooo much fun and not nearly as scary as I expected. My friend Blair and I already decided to make it a tradition every 10 years (can't wait for summer '21!).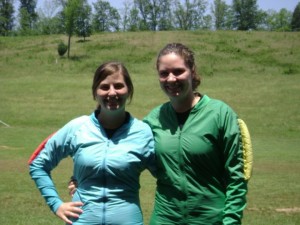 *A few days after skydiving, I donated about a foot of hair to Locks of Love so that's why         my hair is shorter in the rest of the pictures
Ohio—My cousin graduated from elementary school and, wait for it, is now taller than me! A bit of a blow to the ego but the visit was great because I also shadowed some doctors and pharmacists at the children's hospital.
Nashville—A bunch of Vandy friends took classes this summer so one weekend I drove to Nashville and got to see them! We went to our favorite restaurants and even rented a pontoon boat.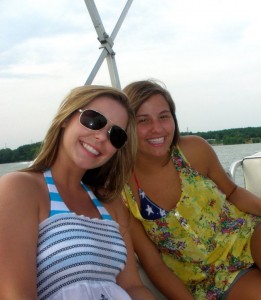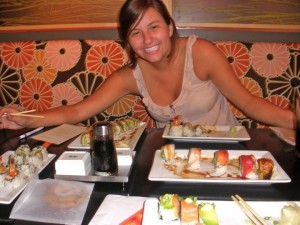 New York—The best trip of my summer, hands down, was when my friend Meg and I flew to New York to visit some friends who go to NYU. We saw Book of Mormon (which won 9 Tonys and is seriously the funniest show I've every seen), How to Succeed in Business Without Really Trying (starring Daniel Radcliffe aka Harry Potter), and Avenue Q (co-written by Robert Lopez, who also co-wrote Book of Mormon and we actually met!). He wasn't the only the celebrity sighting though, as we also ran into Josh Groban, Drake Bell, Jane Lynch, and Ryan Gosling. Needless to say, the big apple lived up to our expectations.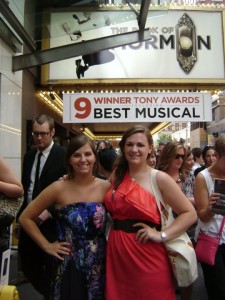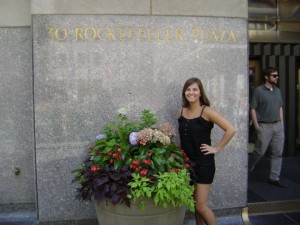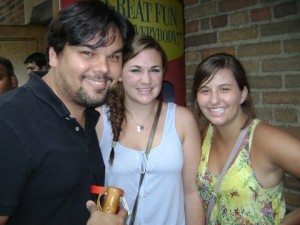 Harry Potter—Just like the majority of my generation, I've grown up loving Harry Potter. When the final movie came out this past July, my friends and I knew we had to go out with a bang. Dressed in our best Hogwarts gear, we got to the midnight showing early and played games and bonded with other loyal fans—one had even dressed up as the Chamber of Secrets by wearing a sink around his waist.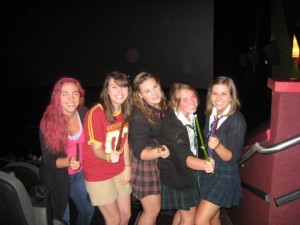 Charleston—We visited S.C. twice this summer, the first for my cousin's med school graduation and the second for my birthday. Beach time, shopping time, family time… perfect vacations.
As you can probably tell, I took a break from academics this summer, but I think that was just what I needed. I'm ready to dive back into my studies and of course, see all my friends from Vanderbilt!