Parents and College
As summer draws to a close, our family must change, once again. My sister is going away this year, too, and my mom, dad, and younger brother have to adjust once more to what we have nicknamed "the new normal".

The new normal basically means they will get into a routine for the three of them, but then when my sister and I come home, all will be back to normal, as if we never even left. For those of you leaving home for the first time, I have some advice. For those of you thinking about college, just beginning the college process, or going into your senior fall, this advice goes for you too.
Tell your parents how much you love them, every day. It cannot be said enough. They have raised you, fed you, clothed you, and supported you, and have given you the wings that you will need to go off and be independent. At my house, we always talk about how college, in some ways, is a fake world, where we are still in some ways sheltered, and in some cases, supported by our parents, yet we still have a schedule- class, and we still have holiday breaks and summers off. It is the perfect step in between high school and full fledged independence- be thankful for it.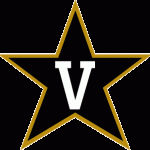 I realize that while it is so exciting for me to be able to go to college, and be on my own, it is hard for my parents to have us leave. I try and be there- give a few extra hugs, help out even more around the house.
Nashville is only 4.5 hours from St. Louis, so I'm sure my family will be making lots of trips down this fall… I know that my dad already bought football tickets for the Vandy vs, Georgia football game!!