The Beauty of Finals Week
Last year, I posted a blog about some of positives to finals week at Vandy.  This list still holds true a year later (click here to read the post), but I wanted to take a minute to share some of great things that have been going on recently around campus.  Click here to read Erica's experience with these events as well!
Yesterday was Reading Day – a day with no classes or exams.  Vanderbilt Programming Board held a "Commodore Coffee Break" which included free massages in Sarratt Student Center from 6:30pm-11:30pm, with free pizza, doughnuts, and gourmet cupcakes.  There was also a free showing of No Strings Attached and two showings of Green Hornet in Sarratt Cinema!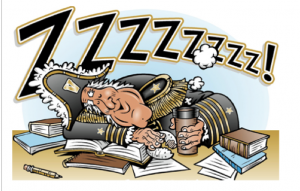 Yesterday I also picked up some school supplies from the "Finals Study Kit" offered on a table in the Sarratt Promenade.  I grabbed a free bag and filled it with some pens, notecards, and other useful supplies.  In addition, the Last Drop Coffee Shop is offering free coffee beverages for the next four days from 7pm-10pm.
Most recently, as a Branscomb resident, I just received an email titled "S'Mores, Grilled Cheese, and Freeze Pops, Oh My!"  Obviously intrigued, I opened the email to find an invite to a social study break from 8pm-10pm tonight in the quad complete with great food.  All the residence halls around campus are offering fun and creative ways to destress!