Easter "Family" Dinner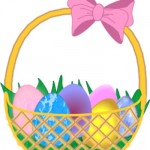 Yesterday was Easter, and because most of us will be leaving Vandy in a week or so, not many people went home for the holiday. That's not to say we didn't take a break from studying and spend it with loved ones, though.
Around 4 o'clock, Victoria, Jason, Charles and I ventured to Hillsboro for a "family" dinner. Since many restaurants were closed for Easter or at least not serving food at our random timing, we ended up at Zumi Sushi. Now I know sushi is not really what comes to mind when you think of Easter foods, but when you're a car-less, cheap college kid, you learn to make do (not to mention sushi is delicious anytime of the year). At dinner, we talked about our summer plans and developed a to-do list for the next year or so. Since we're all from different cities, some of us have missed out on local attractions or just random activities that are necessary for our personal growth (haha).