Introducing New Blogger Zeben Ashton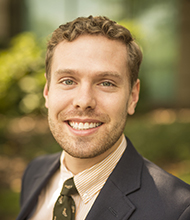 Hi y'all! My name is Zeben Ashton (Zeb), and in addition to serving as a Vanderbilt admissions counselor, I'm one of the newest members of the Vanderbilt Admissions blogging team. I look forward to sharing my insights into the college search and application processes.
Originally, I am from Waterville, Maine, a small college town in the central area of the state. I proudly graduated from Allegheny College in Meadville, Pennsylvania with a degree in Rhetoric and Communication Arts and a minor in Women's Studies. As an undergraduate, I was a varsity diver for the men's swimming and diving team, a student government senator and class president, new student orientation coordinator, peer leader training coordinator, fraternity president and philanthropy chair, and admissions tour guide, intern, and representative. Following graduation, I remained at my alma mater as an admissions counselor for a few admissions cycles prior to moving to Nashville. Here at Vanderbilt I work with students from Connecticut, New Jersey, the Bronx, Brooklyn and Staten Island. I also enjoy my work with CoRPs (Commodore Recruitment Programs–our alumni recruitment program,) Black and Gold and Vandy Fan for a Day visit programs, Posse Scholars and our student run 'Dore for a Day program.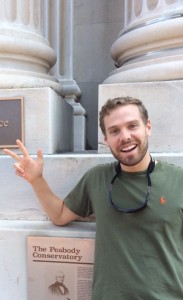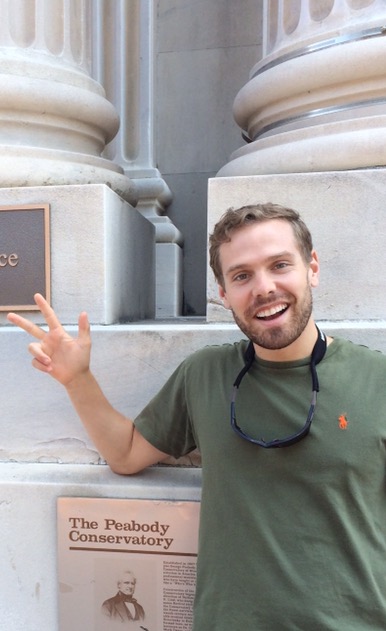 Because my parents have spent the entirety of their careers in education, the importance of secondary and higher education has been ingrained from a very young age. While I continually threw around ideas of becoming an architect, dancer, lawyer or artist, it's no surprise that I've followed my parents' foot steps into higher education. I've found that my experiences living in a college town and on a college campus have truly shaped my understanding of finding the right fit for students as they consider college options. Not only do I enjoy the intricacies of working for a highly selective admissions office, but I love counseling students during their college search. While many students see the college search process as an end-goal driven process, I enjoy helping them realize what they're learning about themselves as they approach those goals. I find a huge sense of fulfillment knowing that my job is not just about reading applications and leading information sessions, but that I am helping students every single day find the perfect fit school where they have the greatest potential to thrive.
I look forward to sharing with you my reflections and thoughts about Vanderbilt's incredibly unique, vibrant academic and social community, and about this fantastic city, Nashville, that we on campus call home. Along with my colleagues, I welcome your questions at any time.
Go 'Dores!