Class of 2016 Regular Decisions Mailed Today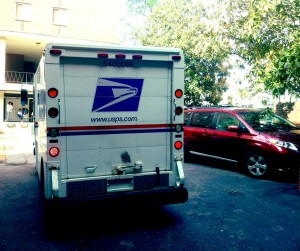 On Wednesday, while passing briskly through the APC, I was stopped in my tracks by the sight of something awe-inspiring: Tables upon tables of USPS mail bins holding decisions for the remainder of those who applied to be a part of the Class of 2016. It's not the literal vision of bulk mail that gave me pause, of course, but the stories behind this mountain of paper which have gripped this office for the past year – stories that have humbled us and made us laugh, and impressed us beyond our collective imagination.
Those letters are gone now, traversing highways and airstreams on their way to our Regular Decision applicants. But what lingers (and what will linger) are the memories earned through an intense year of domestic and international travel; daily information sessions and campus tours; admissions committees; programs like Vandy Fan for a Day, Black and Gold Days and PreVU (among many others); and the daily interactions we've had with you over email, telephone, this blog, and in person – in some cases for several years now.
We could go on and on about how immensely this admissions cycle has affected us, but it's high time we flip the mirror around on you, who comprise the most academically competitive and diverse applicant pool in our institution's history. This pool was also our largest: Vanderbilt received a record total of 28,340 applications (EDI, EDII and Regular) compared to 24,837 last year – a full 14.1% increase on top of last year's 13.9% increase. And yet the quality of each application was in no way diluted by the escalation.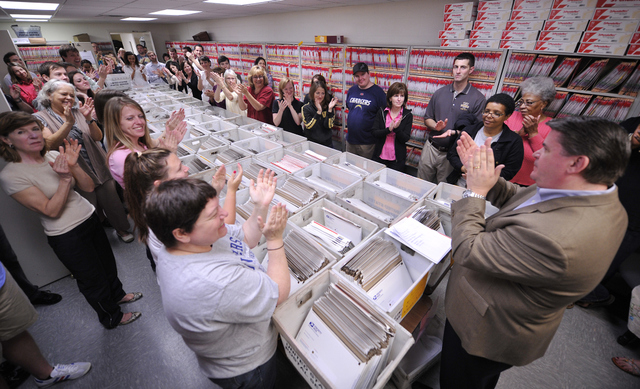 In fact, it's worth stating again that this year's Regular Decision class has the highest academic profile in Vanderbilt's history. Moreover, this group showcased a level of engagement and leadership in their high schools and in state, regional, national, and international organizations that is unsurpassed. Of the 3,062 admitted Regular Decision students, 2,935 (96%) received one or more significant honors or held major leadership positions while in high school. Specifically, there are 1,061 students who held such major student leadership positions as President, Vice President, Secretary, Treasurer, or Founder of an organization.
Additionally, there are 943 students who were Athletic Team Captains or Co-Captains, who placed in district, national, or international level championships, or were named MVP of their respective sports teams. There were also 737 students who distinguished themselves in the fine arts, holding lead roles in theatre productions, achieving state level musical awards, or serving as Youth Symphony Concertmasters or Drum Majors. Finally, 2,079 (68%) students received the highest level of honor, such as Eagle Scout, Girl Scout Gold Award, AP Scholar, or have been inducted into honorary societies such as the National Honor Society, National Beta Club, or Key Club. This is an extraordinary group of future leaders by any measure.
Below are a few academic highlights of the students admitted through Regular Decision. Please note that we don't publish this data as a means of indicating certain cut-offs and requirements. Our admissions process continues to be completely holistic, which means that – in addition to certain key academic indicators – many qualitative factors are also considered in each admissions decision. The stats above regarding applicant engagement are indicative of this all-encompassing approach.
Middle 50% SAT (CR + M): 1470 – 1590
Middle 50% ACT: 33 – 35
Percentage of students in the top ten percent of their graduating class: 96.35%*
Average rank in class (% from the top): 2.77%*
Regular decision admit rate (as of mailing day): 12.02%
*Data reported only for students enrolled in schools that provide exact rank in class information
As you can see, the stakes were as high as they've ever been. And, while this is very exciting for a number of reasons, it also means that we were unable to offer admission to many extremely qualified applicants. In fact, a large proportion of you are likely capable of performing academic work at Vanderbilt's level and would make an excellent "fit" within our student body, which is just one of the many reasons these decisions are so difficult to make. However, as we state on our site, we are committed to enrolling a first-year class of 1,600 students to maintain Vanderbilt's close-knit community, so it's necessary that we do make those tough decisions. Regardless, we are confident that all of you will enjoy a very successful and meaningful college career no matter where you land.
If you were offered a spot on our wait list, please go ahead and submit the online wait list form. Though the list is not ranked in any way, your continued participation will help us shape the remainder of the Class of 2016 over the next several weeks. If you're an international student, you should receive your decision via email on Monday, March 26.
Again, congratulations to the newest Commodores! From all of us in the OUA, we are so proud that you're now part of the Commodore family and look forward to welcoming you to campus in the coming months. Until then, please contact us with any questions – or just to tell us how happy you are. We'd love to celebrate with you.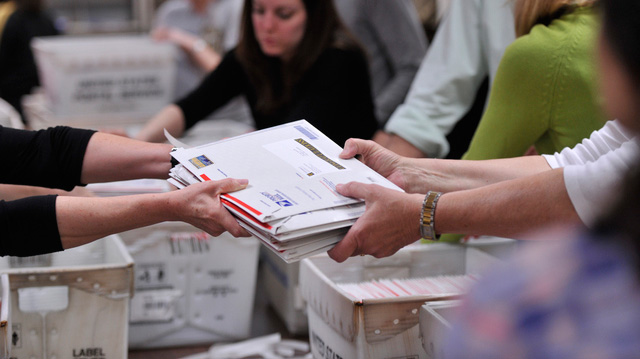 Stay tuned for more information regarding the Class of 2016!