Student Care Network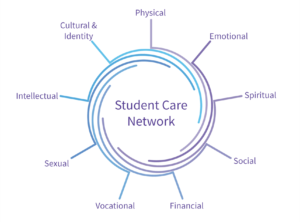 As we wrote in our recent post on Diverse 'Dores Day 2018, the Vanderbilt community is one that provides support to help students thrive in and out of the classroom. In addition to diversity and inclusion, this is also true when it comes to student health and wellbeing. That's one reason behind the launch of Vanderbilt's Student Care Network this summer.
Following the release of the Strategic Plan for Mental Health and Wellbeing this spring, the new Student Care Network was launched to provide an inclusive network of health and care services.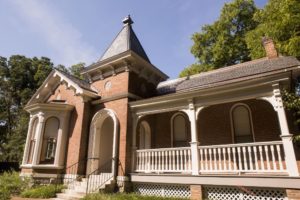 The Student Care Network comprises four primary offices – the Office of Student Care Coordination, the Center for Student Wellbeing, the University Counseling Center, and the Student Health Center. This network was created to serve all Vanderbilt students by providing a more seamless way to access services, more easily connecting students to appropriate offices and resources. Care may be provided through on- or off-campus resources, and will depend on the needs of an individual student.
Here's a look at the Student Care Network offices:
Office of Student Care Coordination: This office serves as a student's first contact to navigate their way around the network and to determine their best fit for care. Depending on the interaction with care coordinators, the student will then be introduced to their next step, complete with a follow-up to ensure they are on track.
University Counseling Center (UCC): The UCC, formerly the Psychological and Counseling Center, is made up of highly skilled, multidisciplinary teams of professionals who provide psychiatric assessment, support, and treatment for students. The UCC provides crisis intervention, alcohol and other drug counseling, short-term individual counseling, group therapy, and other services.
Center for Student Wellbeing: The center provides nonclinical offerings to support personal development and academic success of students. Students can participate in wellbeing coaching, recovery support, and skill-building workshops as part of the center's integrative framework.
Student Health Center: Physicians and nurse practitioners are staffed to deliver cost-effective primary health care ranging from routine immunization, acute care, to more tailored services such as eating disorders assessment and LGBTQI health care.
The network also includes satellite services, various resources offered by Student Care Network and other offices in locations across the campus. Examples of satellite services include:
Student health and wellbeing are important values at Vanderbilt. In fact, "caring" is one of the core values inscribed in the Vanderbilt Community Creed. Check out the video below to learn more about the Student Care Network and how it is supports students on campus.